Wesco Farms Ozs Imagine Me Wynne
"Wynne"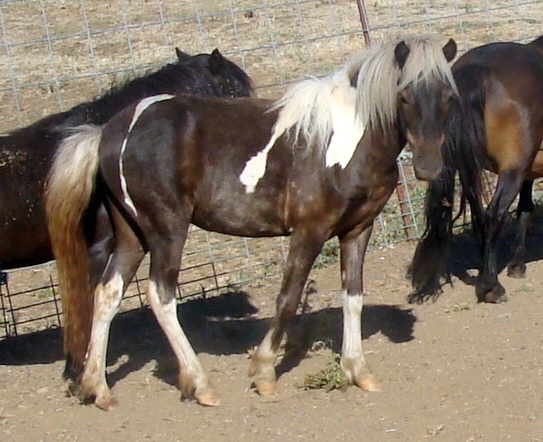 Summer 2017
2016 Pinto Filly . AMHA/AMHR PQ tested
Sire: Fallen Ash Scouts Oscar x Dam: Sugar Plum Ranch Dainy Diva (Rodabi-J Dainty Diva)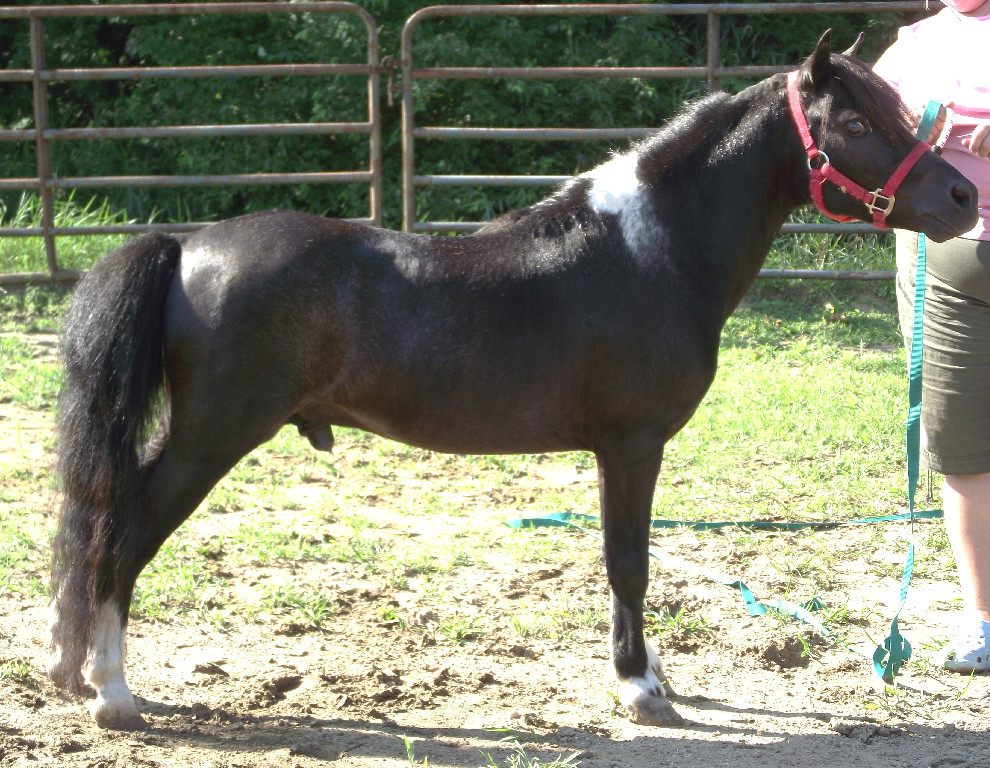 x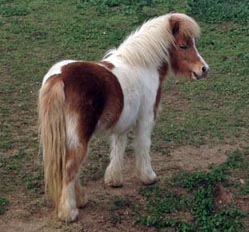 Wynne is a lovely filly. She's on the tall side and may end up AMHR B size only, but does have both AMHA/AMHR papers. This was the first cross of her parents so I guess those Shetland genes up her tree are making an appearance!

She has a great, easy going personality and will follow you around like a puppy.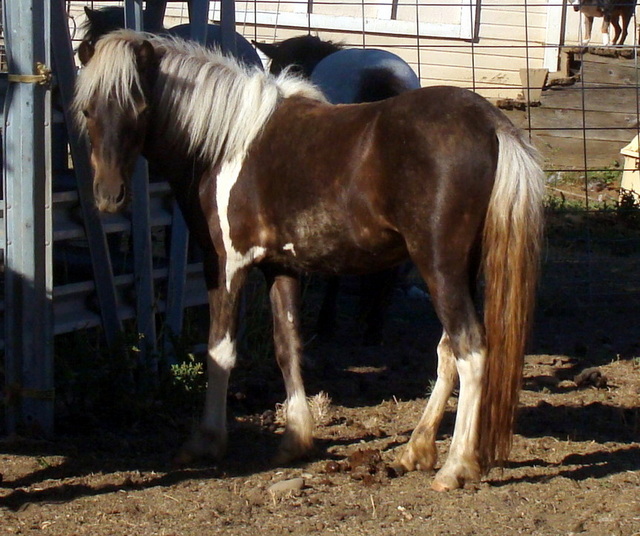 Wynne has been interesting (from a medical/science perspective) as she has been our first "fainter" (here's an article from horse.com about fainting. Her episodes lessened as she matured. Now it's only when she sees a halter or gets over-excited. We haven't figured out her trigger as she can run and play with the best of them, but seems to get overwhelmed and will start to faint. She's even jumped our field fence twice without issue so ? We have not sent her in for vet assessment, as we're "assuming" the cost will be prohibitive.
April 23, 2018. Lovely trot on her, even going downhill!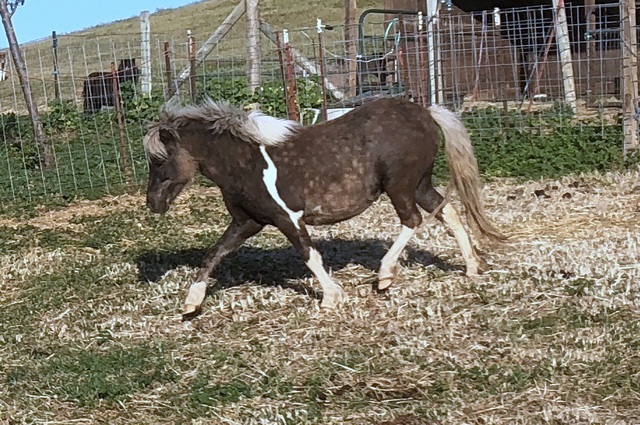 Wynne as a weanling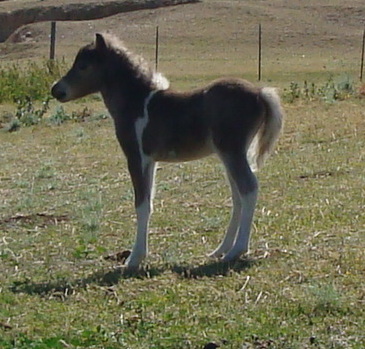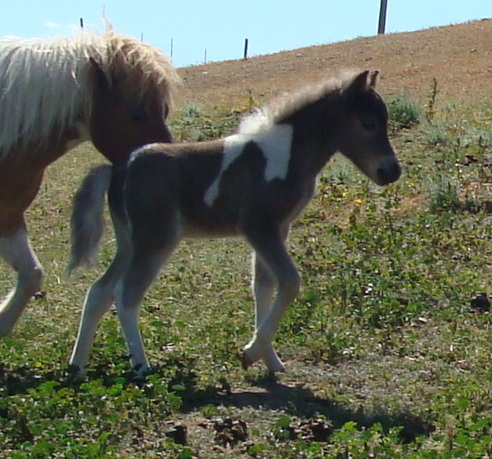 We are looking for a great forever pet home for Wynne, as her potential to be shown and or bred is up in the air without knowing what causes her fainting.
Wynne's pedigree
Wesco Farms Ozs Imagine Me Wynne
Fallen Ash Scouts Oscar
L&D Scout
Orion Light Vant Huttenest
L&D April Lady
Flying W Farms Texas Bluebonnet
Flying W Farms Little Blue Boy
Ohios Tiny Tim
Ohio's Nellie Grey
Flying W Farms Fairflight
Sugar Plum Ranch Dainty Diva (Rodabi-J Dainty Diva)
Talisman KC Phoenix Rising
Kays Calico
Kays Mustang
Kays Breeze
Rodabi J Skyline Sparkler
Rehs Patriarch
A & PS Dabbie Doll
Rodabi-J Aztec Allure
Rodabi-J Aztec Ariston
Rehs Patriarch
Rodabi-J Sweetpotato Pie
Rodabi J Velvet Chills
DBL BB Sundance
Rodabi J Micro Dot
Pedigree generated by PedigreeQuery.com