Wesco Farms Trick Me Tina
"Sarah"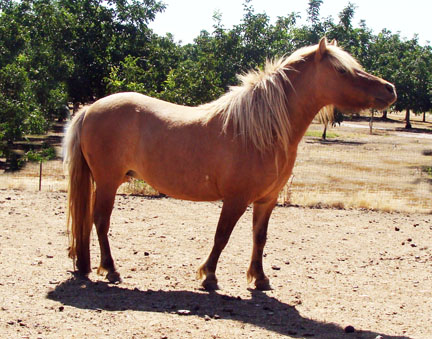 2004 AMHA & AMHR DNA PQ tested 33.25; Silver Bay Pinto Mare
Sire: Little Kings Echo Diablo Bucks x Dam: Pences Tina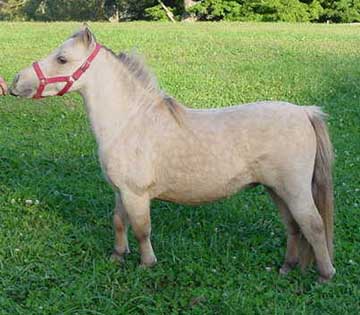 x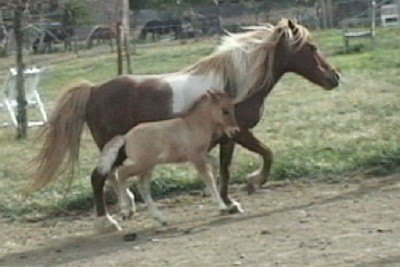 Sarah is one of our favorites, a daughter of Pences Tina sired by Little Kings Buck Echo, she has wonderful conformation, superb personality and looks, as well as her dams great movement. She has a lovely disposition, easy to handle and just an overall joy to be around.
Sarah has very decided opinions about where she likes to live here on the ranch. She's figured out closer to the house the better the food, so will pout if we put her out on the hills with the main herd. She also has the ability to snort like an angry bull if made to do things she doesn't want. Another one of my personality plus mares!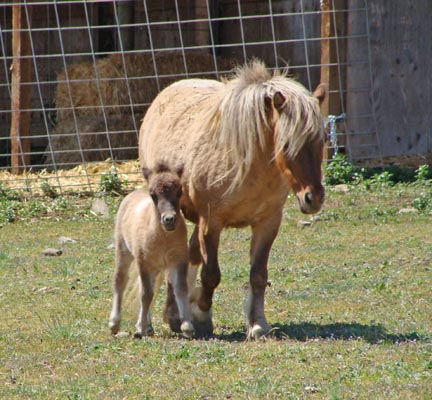 Her first foal, Wesco Farms April Sunshine BB is a tiny package with her dam's overall great looks, conformation and temperament. Sadly we lost April to colic.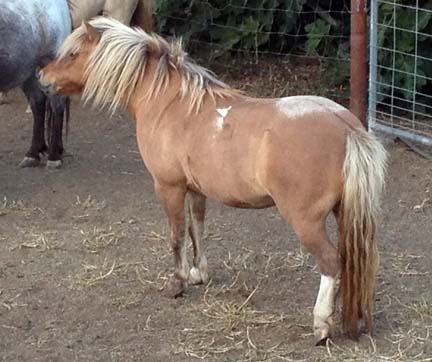 Sarah's pedigree
Wesco Farms Trick Me Tina
Little Kings Echo Diablo
Little Kings Buck Echo
Boones Little Buckeroo
Poplar Lanes Sampson
Johnstons Vanilla
Komokos Teenie Jeanie
Komokos Mountain Boy
Komokos Little Husseler
Komokos Lady Bug
Komokos Sally
Little Kings Spring Pink Supreme
Komokos Little King Supreme
Komokos Little Husseler
Komokos King Tut
Komokos Lady Bug
Komokos Teenie Jeanie
Komokos Mountain Boy
Komokos Sally
Little Kings Pink Lace
Komokos Little King Supreme
Komokos Little Husseler
Komokos Teenie Jeanie
Komokos Love Lace
Komokos Little Champ
Komokos Queen Bee
Pences Tina
Boones Fantastic Joey
Pences Brown Baby
Pedigree generated by PedigreeQuery.com