Wesco Farms Magical Mimzy
"Mimi"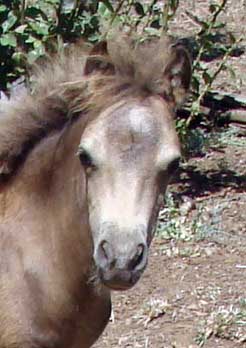 2015 AMHR Pending. Mature: expected B size
Buckskin/Silver buckskin, (may roan ?)
Sire: Wesco Farms BuckeRowdyroo x Dam: Wesco Farms Bella Luna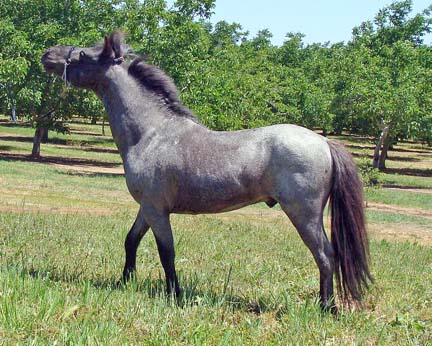 x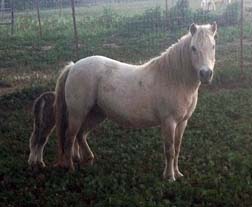 Mimi was a planned cross between Ringo x Jiji to take advantage of her parents natural great movement. Both com from winning driving lines (Ringo has 3+ siblings that are NC or NC Top Tens, along with many aunts/uncles, and Jiji's brother is the phenomonal Las Doradas Cajun Rhythm). Combine that with great conformation athletic ability, intellingence and strength they've proven to pass their ability to their offspring.
Mimi has a bold, curious personality and already displays the great knee/hock action she's inherited from her parents.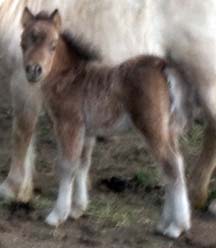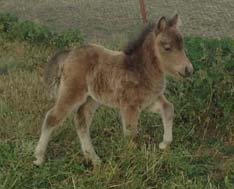 Mimi's pedigree
Wesco Farms Magical Mimzy
Wesco Farms BuckeRowdyRoo
Little Kings Bagheera
Boones Little Buckeroo
Poplar Lanes Sampson
Johnstons Vanilla
Gold Melody Boy
Vanilla 3rd
Little Kings Mon Ami
Komokos Little King Supreme
Komokos Little Husseler
Komokos Teenie Jeanie
Little Kings Whisper
Fishers Little Eddie
Fishers Blossom
NFCS Rowdys Lil Chiclet
Rowdy
Kewpies Sun
Equus Minus Lil Chiclet
Komokos Mountain Boy
Komokos Baby Jane
Wesco Farms Imajica
Sugar Creek Houdini
Komokos Acey Ducey
Komokos Whisky Sour
Komokos Whiskey
Tara Moto
Komokos Misty
Komokos Little Champ
Komokos Little Sad Sack
Komokos Precious Lady
Komokos Whiskey Sour
Komokos Whiskey
Tara Moto
Komokos Little Bimbo
Komokos Little Champ
Komokos Bamba

Las Doradas Cajun Courtesan

Samis General Jazz
Crescents Bucky
007 1/2 Moto
Cresecents Becky
Whistling Dixie
Chianti
Prnce Cody Princess NTA
Pences Tina
Boones Fantastic Joey
Pences Brown Baby
Pedigree generated by PedigreeQuery.com