Wesco Farms Ozs Elite Dangerous
"Eddie"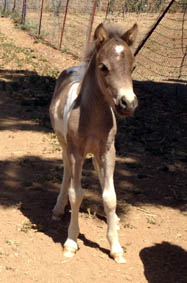 2014 AMHA/AMHR PQ test pending Black Pinto Colt
Sire: Fallen Ash Scouts Oscar x Dam: Wesco Farms Bojingles Blue Sonnet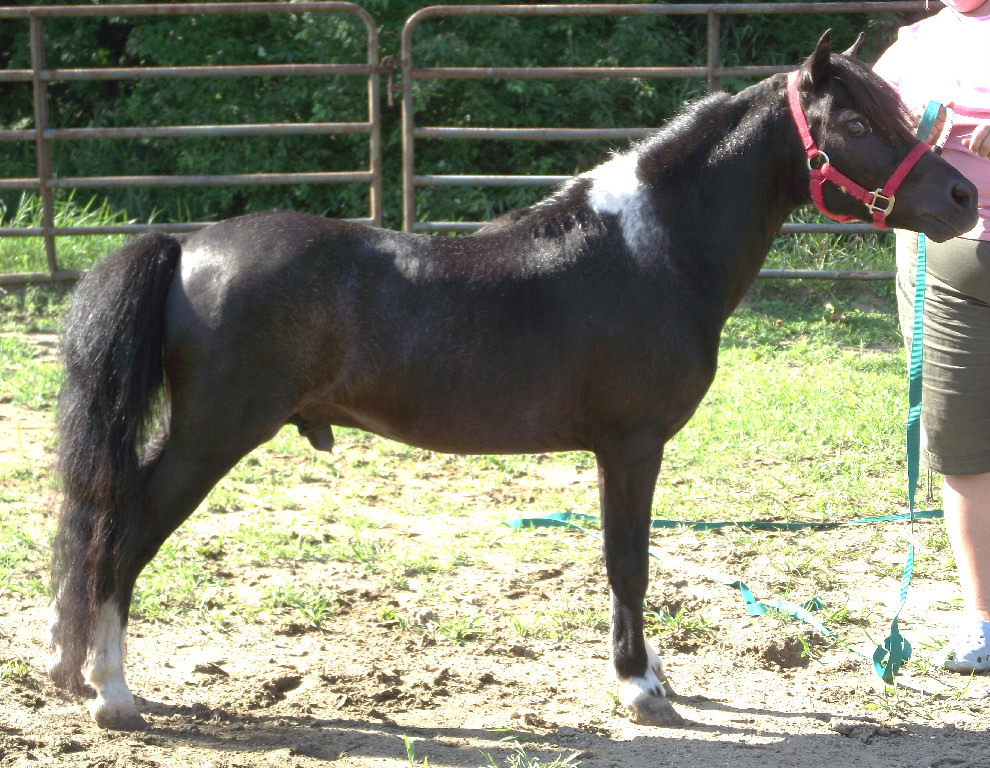 x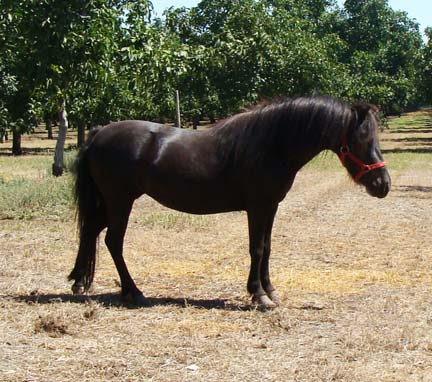 Eddie is a bold moving, inquisitive colt. Son our stallion Oz (who's a son of L&D Scout) out of a beautiful, great moving Glory Be Farm Legacys Bojingle daughter. He has the attitude and movement for a career in driving and/or overall show prospect - pedigree, conformation, loud color and awesome looks!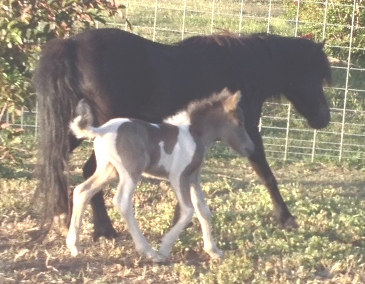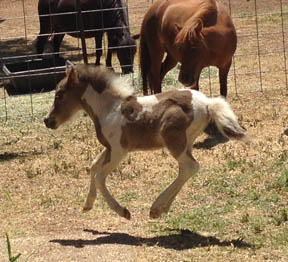 Eddie's pedigree
Wesco Farms Ozs Venetian Agenda
Fallen Ash Scouts Oscar
L&D Scout
Orion Light Vant Huttenest
L&D April Lady
Flying W Farms Texas Bluebonnet
Flying W Farms Little Blue Boy
Ohios Tiny Tim
Ohio's Nellie Grey
Flying W Farms Fairflight
Wesco Farms Bojingles Blue Sonnet
Glory Be Farm Legacys Bojingles
Bond Galahads Legacy
Bond Sir Galahad
Bond Bambi
Jingles Bells
Low Country Diamond Gem
Molly
SG Sonnets in Blue
Flying W Farms Little Blue
FWF Little Blue Boy
June Bug
FWF Blue Sonnet
FWF Little Blue boy
FWF Fancy Lady
Pedigree generated by PedigreeQuery.com