Wesco Farms Ozs Counting on Cobalt
"Cobie"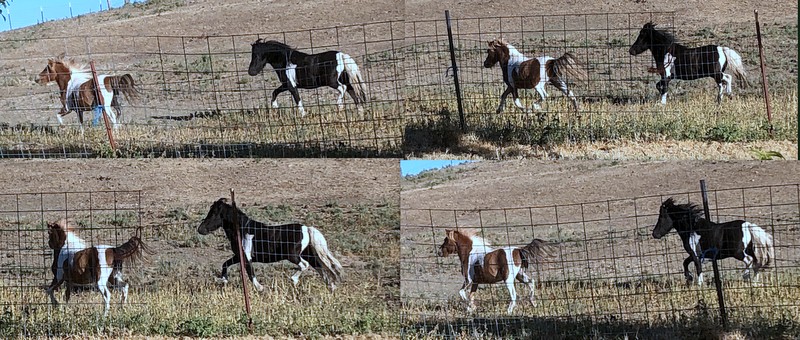 2018 AMHR registered. DNA/PQ tested. Black Pinto Colt
Negative for the known ACAN dwarf mutations.

Sire: Fallen Ash Scouts Oscar x Dam: Wesco Farms Count Your Blessings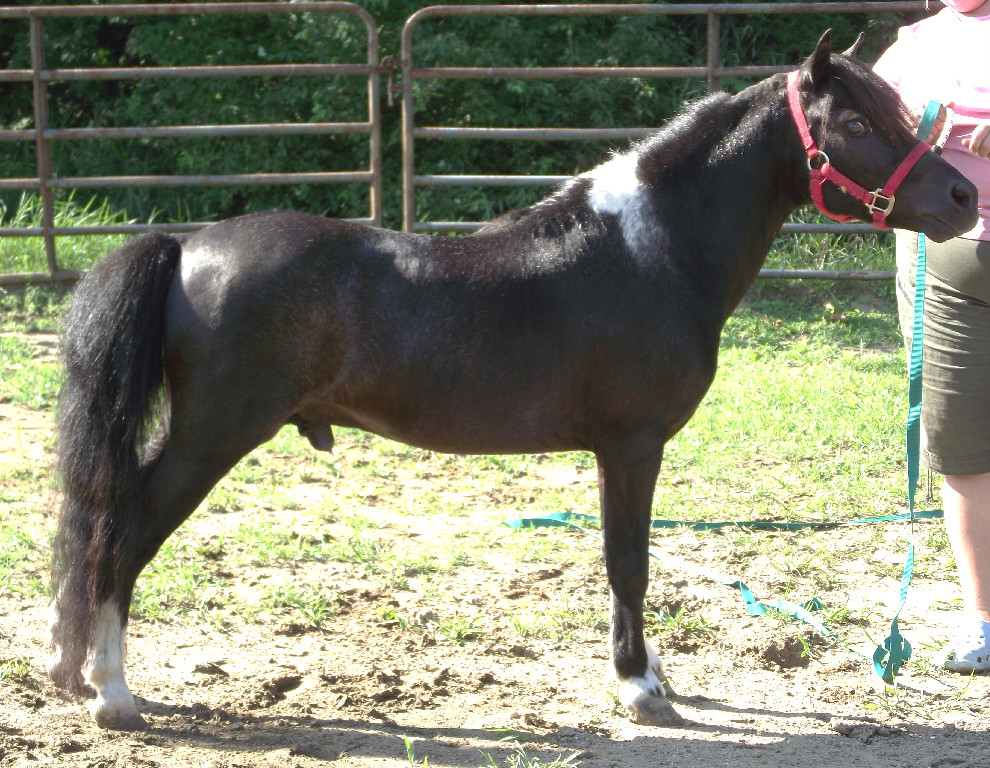 x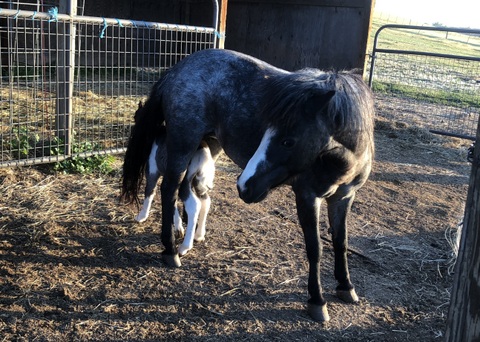 Cobie with his buddy Taco and Freddie the yearling. These stinkers waiting until I was in the house, so my patient roommate tried to get some video - he's not use to that so lots of 4-5second bits I spliced together. It's pretty crappy, but you can see them moving. (May 2020).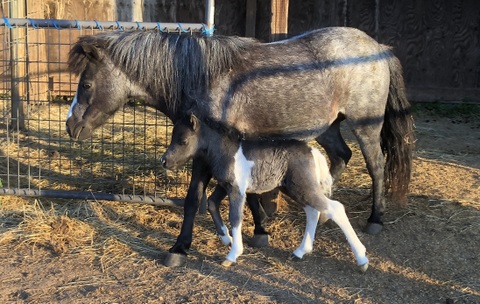 Cobie is a well conformed easy going gelding (02/29/20). He's fairly mild personality and not a 'leader' type, like his nephew, Bolt.
He did develop a umbilical hernia (so we thought it turned out to be an abcess that cleared up in Feburary 2019.
He's doing fantastic otherwise and spends his time with good buddy Taco. They never get close enough to Nina (our Polish Tatra LGD), but they do enjoy 'thinking' they're herding her!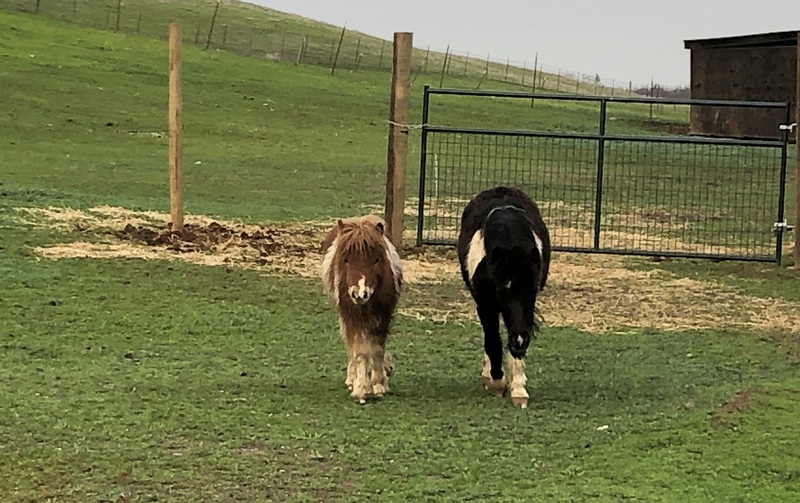 New fence going in behind them.
This is an old video, but we've left it up.
Cobie's pedigree
Wesco Farms Ozs Counting On Cobalt
Fallen Ash Scouts Oscar
L&D Scout
Orion Light Vant Huttenest
L&D April Lady
Flying W Farms Texas Bluebonnet
Flying W Farms Little Blue Boy
Ohios Tiny Tim
Ohio's Nellie Grey
Flying W Farms Fairflight
Wesco Farms Count Your Blessings
Wesco Farms Buckerowdyroo
Little Kings Bagheera Buckeroo
Boones Little Buckeroo
NFCS Rowdys Lil Chiclet
Rowdy
Wesco Farms Bella Luna
Las Doradas American Eagle
Sugar Creek Geronimo
West Coast Buena Callita
Las Doradas Etoile de Mar
Willowbrooks Moonshadow
Les Petites Avril
Pedigree generated by PedigreeQuery.com