Las Doradas Silhouette
"Silhouette"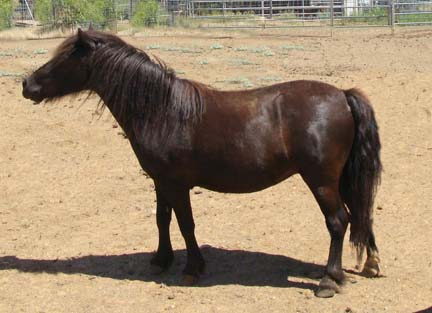 1999-2017
AMHA & AMHR DNA & PQ tested
32.25" Black Mare


Sire: RF Bars Cool Hand Luke x Dam: Las Doradas Etoile de Mar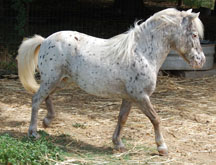 x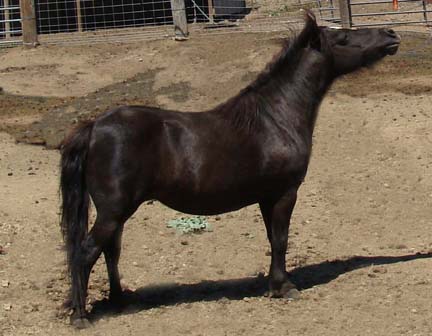 Sadly we lost Silhouette (Sissy) in the Spring 2017 to choke/breathing issues(trachea) that brought on hyperlipemia. She was the special horse on the ranch and will be missed.

Silhouette is one of our first Mini's, the 'S' in W-E-S-Co in fact. We bought her with her dam, ET and cousin Woody (the W and E in our ranch name). Silhouette is my 'gaga mare' and will be the last ever to leave. She spends a goodly amount of her time in our backyard, and would likely love to be in the house if we allowed it.
She has been bred in the past, and had beautiful foals, but I hate to risk her, so she's retired.
Silhouette's pedigree
Las Doradas Silhouette
RF Bars Cool Hand Luke
Tiny Tim
Adah Eridu
Las Doradas Etoile de Mar
Willowbrooks Moonshadow
Dell Teras Thriller
Dell Teras Bronco
Irsul Vant Huttenest
Vodka
Dell Teras Rhonda
AWH Lady Black
Les Petites Avril
Tinker Toy Sundance
Hemlock Brooks Pharo
Dell Teras Moon Man
Dell Teras Missy
Hemlock Brooks Shirley
Dell Teras Lord of the Isles
Dell Teras Mine
Candy Dipper
P JS Poker Chip
P JS Nipper Zipper
Pedigree generated by PedigreeQuery.com
** RF Bars Cool Hand Luke owned by Radulovich Farms.