Wesco Farms Avrils Dresden Doll
"Dresden"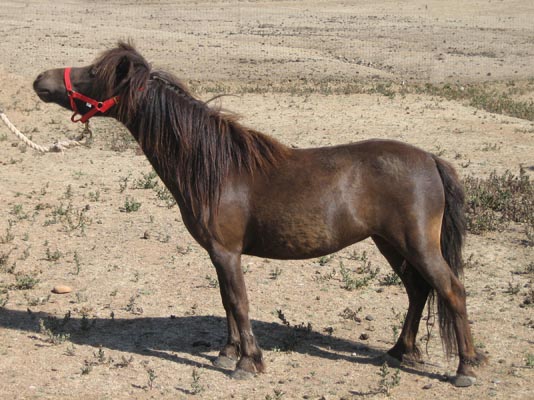 2004 AMHA & AMHR DNA PQ tested 33.50; Smoky Black Mare
Sire: Samis Roger Rabbit x Dam: Les Petites Avril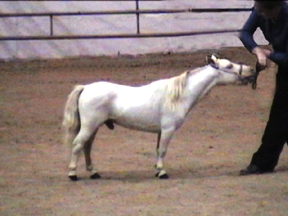 x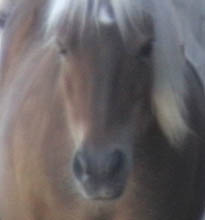 Dresden is a gorgeous Roger Rabbit daughter out of one of our matriach lines - Les Petites Avril. Dresden has a beautiful trot to match her solid conformation, long neck, tight throat-latch and pretty head.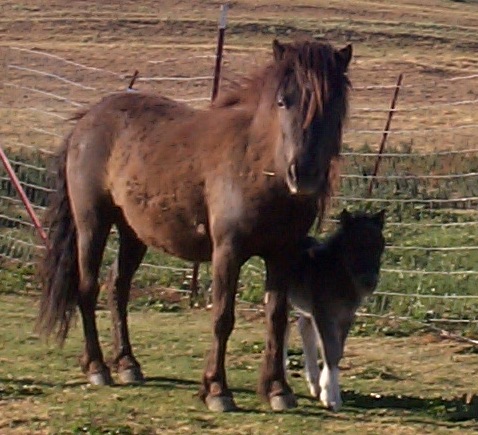 She had a tiny silver-black pinto colt, Gulch, sired by Miramax in 2008, that sadly died to an unfortunate accident at a month old. Her second son, Wesco Farms TC Trailblazer aka "Travis" now lives with another Miniature Horse breeder in California. Dresden is due April 2017 for a repeat breeding. So far, Dresden seems to be producing the small Minis like her sire!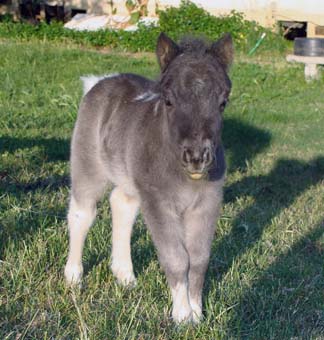 Dresden 2004 foal photo. Already showing that leggy conformation, and long neck.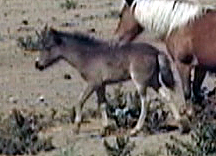 Dresden's pedigree
Wesco Farms Avrils Dresden Doll
Samis Roger Rabbit
Celebrations Tennessee Legend
Prince Tenessee Monashee
Dell Teras Little Joe
Dels Little Man
Dels Bobbin
Dell Teras June Girl
Brewers Gold Dust
Dels Cowboy
Sligo Little Stormy
Ruth Haynes Moto
Dels Two Bits
Dels Little Man
Dels Copper Penny
Samis Itty Bitty Bananette
Shadow Oaks Top Banana
Shadow Oaks Paul Bunyan
Golden Pennys Prince Charming
Little Tex Fancy
Shadow Oaks Tiny Miss
Shadow Oaks Ebb
Shadow Oaks Dream Size
Fishers Debbie
Fishers Jim Dandy
Fishers Little Eddy
Fishers Black Raven
Fishers Dorothy
Les Petites Avril
Tinker Toy Sundance
Hemlock Brooks Pharo
Dell Teras Moon Man
Stouts Mr Pride
Stouts Mona Lisa
Dell Teras Missy
Hemlock Brooks Shirley
Dell Teras Lord of the Isles
Dell Teras Buttons
Dell Teras Silver Mist
Dell Teras Mine
Candy Dipper
P JS Poker Chip
P JS Nipper Zipper
Pedigree generated by PedigreeQuery.com