Wesco Farms Demons Checkered Past
"Patsy"
2005 AMHA AMHR PQ Test 33.25" Appaloosa Mare
Sire: Little Kings Dream Demon x Dam: Tanglewood Farms Maria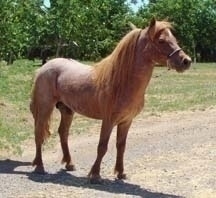 x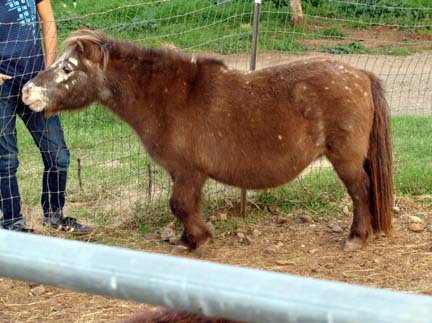 Patsy is a gorgeous mare with a wonderful pedigree. Sired by Little Kings Dream Demon out of Tanglewood Farms Maria, one of the Tanglewood bred mares, known for their lovely movement.
Patsy has a sweet disposition to go with her gorgeous looks. She is her dam, Maria's constant companion.
Patsy had a gorgeous colt in 2015, Wesco Farms TC Sai Sahan sired by WCR Top Cop.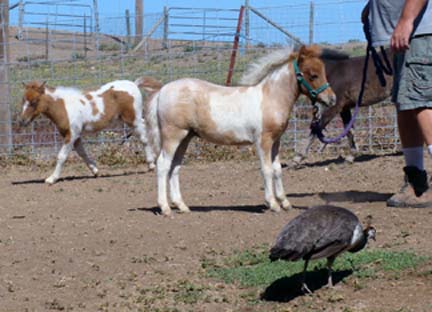 Patsy was a beautiful filly and still is. If she's as long lived as her dam we should have her for many many more years!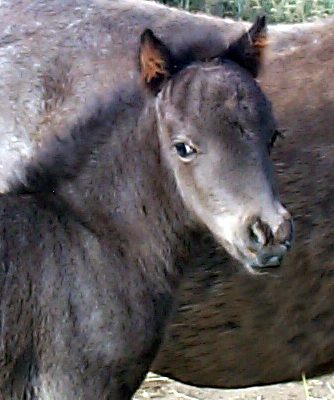 Patsy's pedigree
Wesco Farms Demons Checkered Past
Little Kings Dream Demon
Little Kings Supreme Dream
Komokos Little King Supreme
Komokos Little Husseler
Komokos King Tut
Komokos Lady Bug
Komokos Teenie Jeanie
Komokos Mountain Boy
Komokos Sally
Wittmaacks Freckles
Johnstons Gold Boy
Gold Melody Boy
Starlight III
Starlights Little Dipper
Roan Ranger
Johnstons Starlight
Little Kings Enchanted Lady
Little Kings Son of a Buck
Boones Little Buckeroo
Poplar Lanes Samson
Johnstons Vanilla
Komokos Bomb Shell
Komokos Little Husseler
Soats Lil Tenny Toy
Stouts Molly
Stouts Moonshine
Stouts Mister Pride
Stouts Mona Lisa
Stouts Lorna
Stouts Mister Pride
Stouts Sweet Melody
Tanglewood Farms Maria
Tanglewood Farms Nifty Nickey
Tanglewood Farms Terrible Teddy
Shady Acres Gee Whiz
Tanglewood Farms Holly Berry
Tanglewood Farms Wild Honey
Shady Acres Fritzie
Tanglewood Farms Little Charm
Torri of Tanglewood
Sharons Tiny Trinket
Pedigree generated by PedigreeQuery.com