Wesco Farms Ozs Fashionista
"Lucy"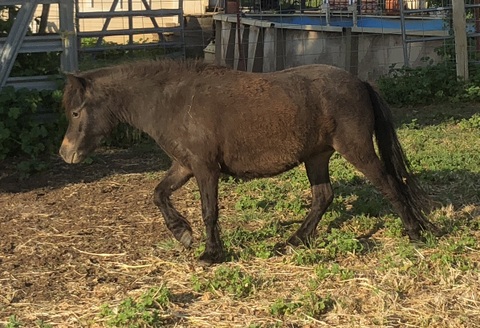 2016 Bay Filly. AMHA/AMHR PQ tested
Sire: Fallen Ash Scouts Oscar x Dam: Wesco Farms Netherstorm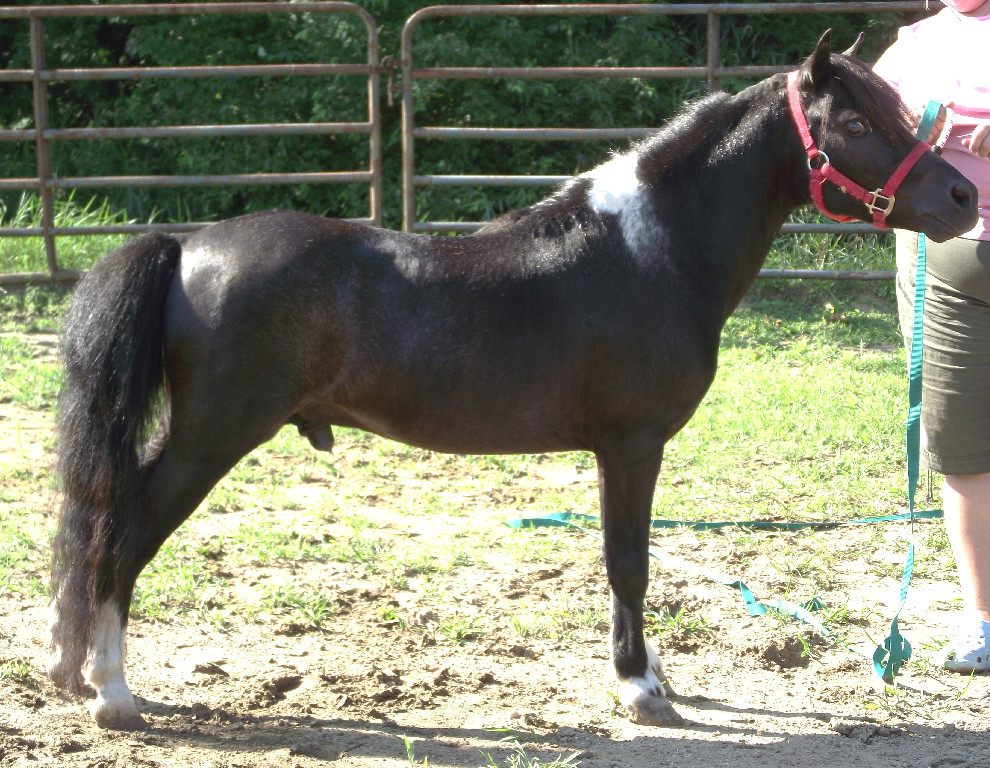 x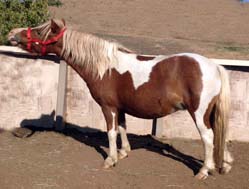 Lucy is simply pretty pretty pretty! She's a beautiful bay with a pretty head, great conformation and great personality. Big goal in 2019 to get decent photos. Lucy has a beautiful head, tight throatlatch and great conformation - my horrid photography skills leave much to be desired!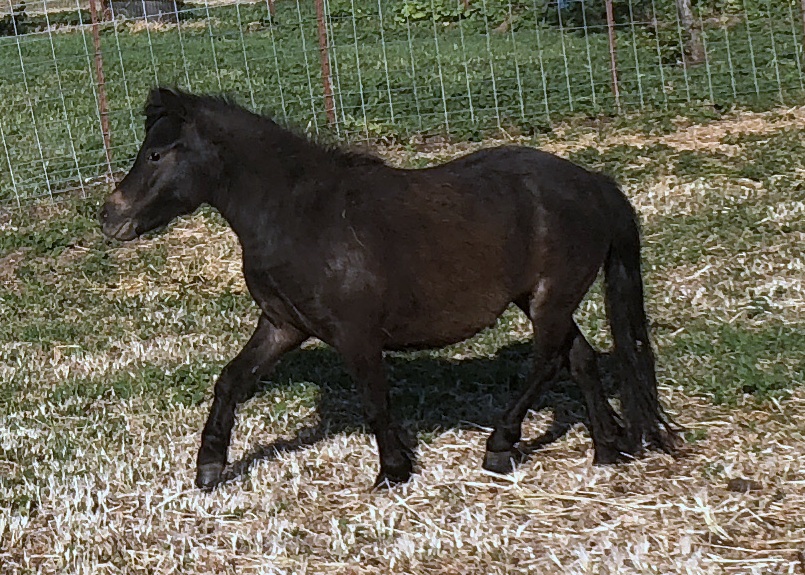 We do call Lucy 'Snake-bite' when we're teasing her, only because she was our first victim to a rattlesnake bite at 4 months old. She ended up spending time at UCD in ICU (where she caught the flu and had an extended stay in isolation!), but she's been fine since then. We're hoping her natural curiousity will at least stay away from snakes, but seeing how she likes to try to bite the cat's tail, we're wondering if she's be Lucy scar-face or Lucy one-eye! She can't seem to help herselif.
Lucy on th left post snake bite. On the right, at UC Davis right before getting a tracheotomyso she could breathe. You can see how swollen she was. She was bit right near her right nostril.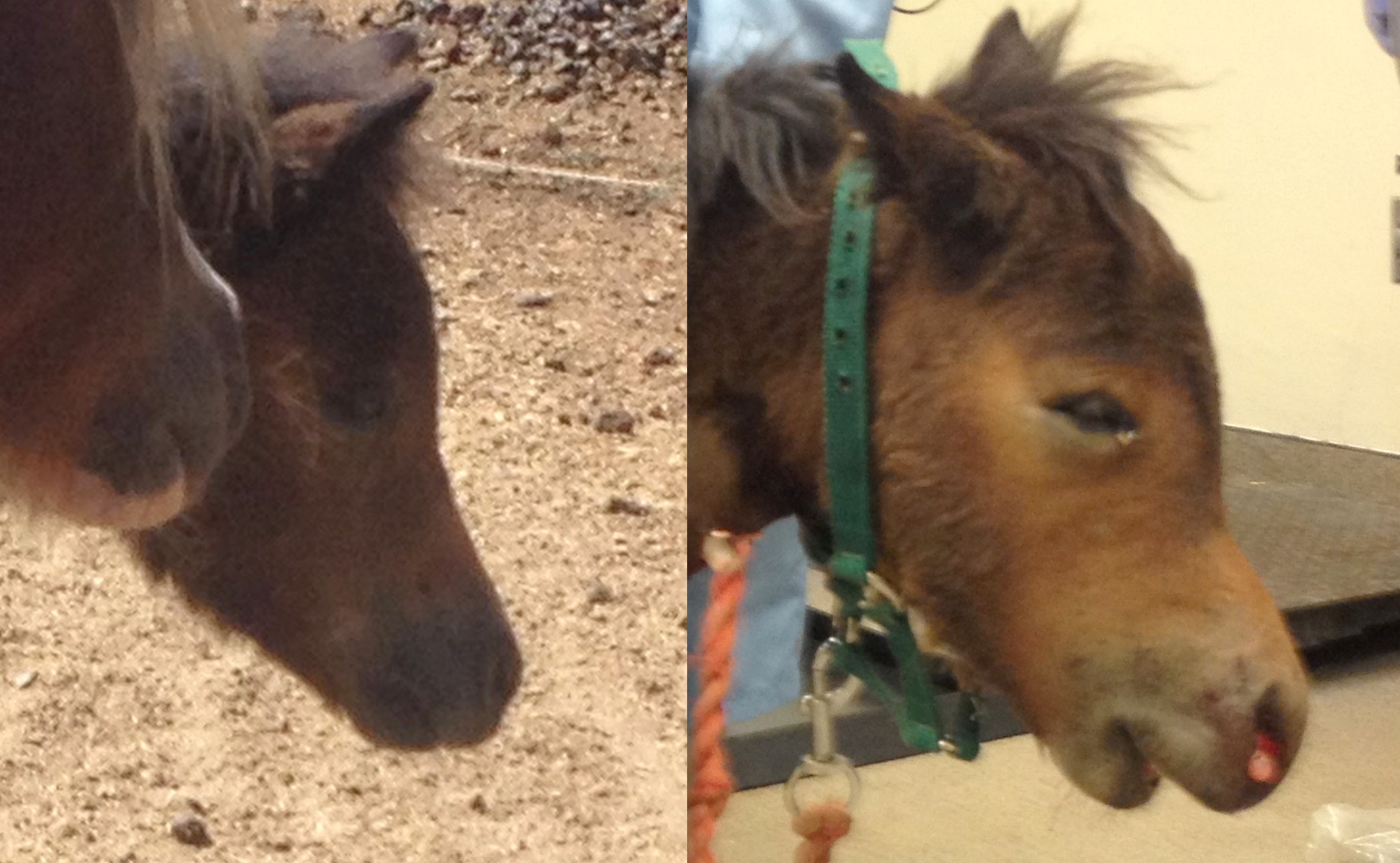 Lucy foal photo.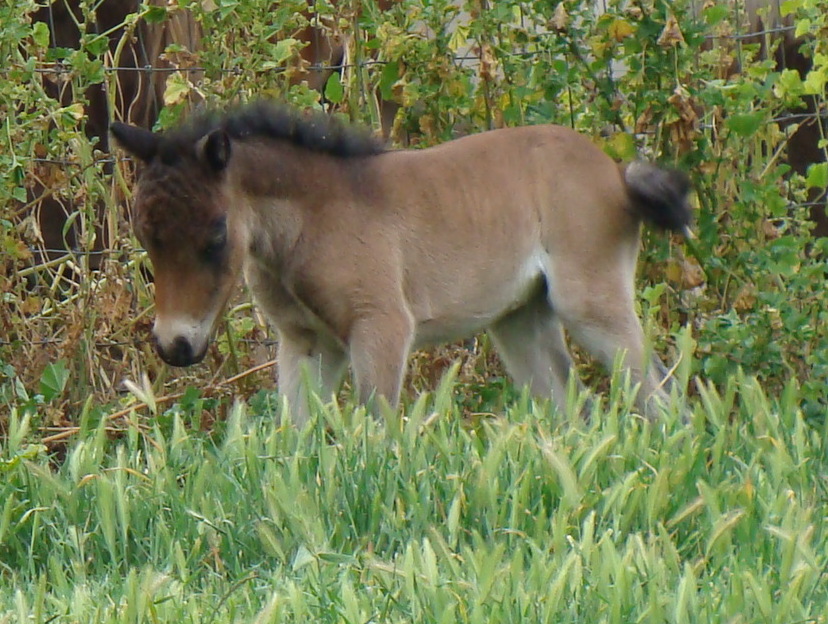 Wesco Farms has an unconventional breeding philosophy, in that we like a short foaling season (April foals ideally for our climate), and have chosen to NOT breed mares every year.

Therefore we breed in May. Usually we try to put stallions to mares around May 1 and take them out May 31st for those April foals! So our stallions get one, maybe two, potential heat cycles at the max. We're fine with that, but don't want people to "assume" mares are at fault for what appears to be a sketchy foaling history.

Many mares do not get bred for a couple or three years depending on life circumstances; stallions chosen for that year; etc. AND rarely, if ever, do we breed a mare back after foaling.

So, we're going to start including mare breeding histories on the individual sale horse's page.
Please contact us! with any further questions or clarifications!


Lucy's breeding history:
2019. We were considering breeding her this year, but her dam came back as N/D2 on the ACAN test, so we're waiting until Lucy is tested and hopefully comes back N/N, which will postpone her first breeding to 2020.
Lucy's pedigree
Wesco Farms Ozs Fashionista
Fallen Ash Scouts Oscar
L&D Scout
Orion Light Vant Huttenest
L&D April Lady
Flying W Farms Texas Bluebonnet
Flying W Farms Little Blue Boy
Ohios Tiny Tim
Ohio's Nellie Grey
Flying W Farms Fairflight
Wesco Farms Netherstorm
FGM Skylar Blue
FGM Judah Blue
FGM Sir Charles
FGM Blue Sapphire
LB Ambrosia Bounce
Hashs Bobby Bounce
Ayers Mini Pot of Gold
Las Doradas Miss American Pie
Las Doradas American Eagle
Sugar Creek Geronimo
West Coast Buena Callita
Las Doradas Long Island Iced Tea
El Dorados Jamie T
La Petites Tempest
Pedigree generated by PedigreeQuery.com