Wesco Farms Ozs Fashionista
"Lucy"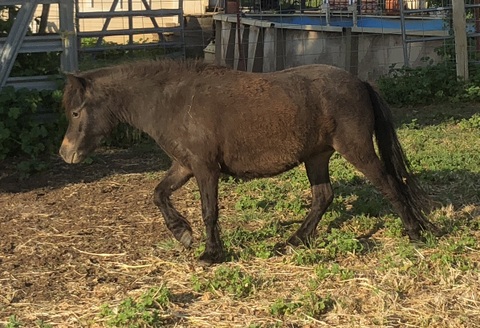 2016 Bay Filly. AMHA/AMHR PQ test pending
Sire: Fallen Ash Scouts Oscar x Dam: Wesco Farms Netherstorm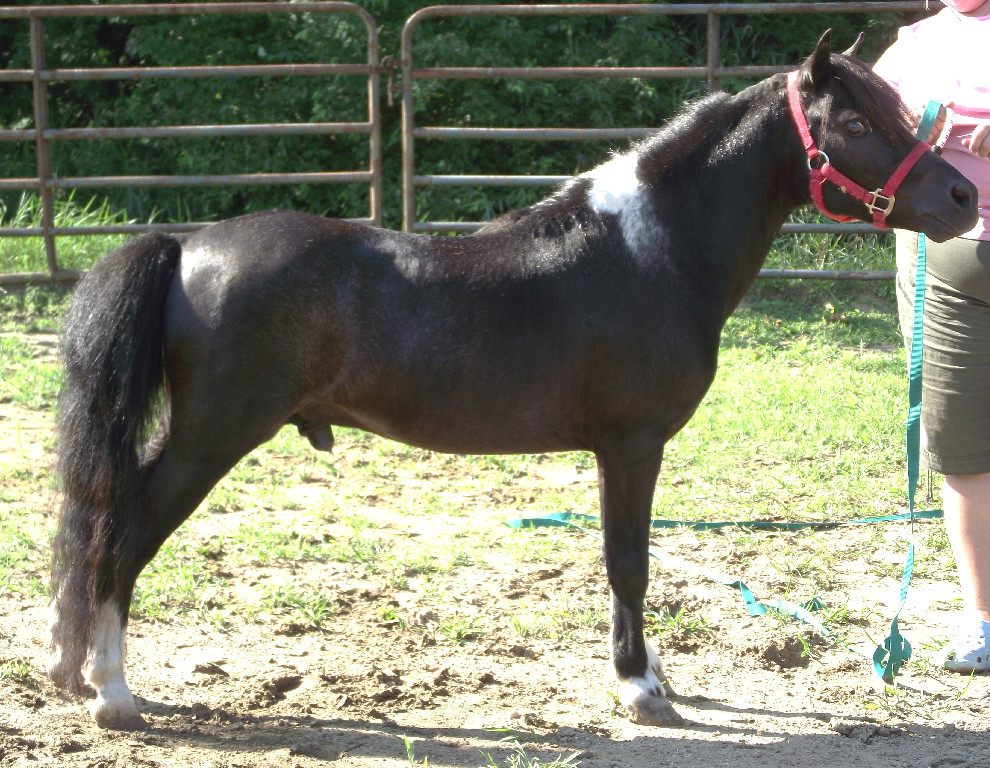 x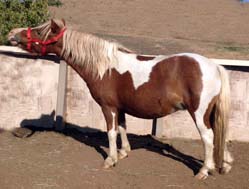 Lucy is simply pretty pretty pretty! She's a beautiful bay with a pretty head, great conformation and great personality.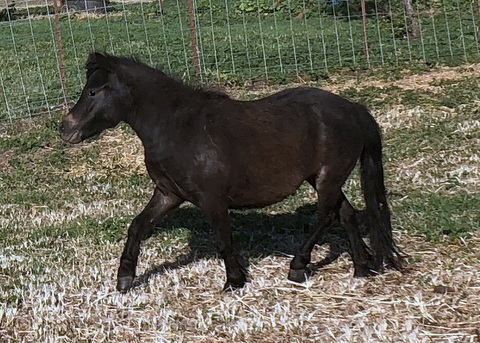 We do call Lucy 'Snake-bite' when we're teasing her, only because she was our first victim to a rattlesnake bite at 4 months old. She ended up spending time at UCD in ICU (where she caught the flu and had an extended stay in isolation!), but she's been fine since then. We're hoping her natural curiousity will at least stay away from snakes, but seeing how she likes to try to bite the cat's tail, we're wondering if she's be Lucy scar-face or Lucy one-eye! She can't seem to help herselif.
Lucy on th left post snake bite. On the right, at UC Davis right before getting a tracheotomyso she could breathe. You can see how swollen she was. She was bit right near her right nostril.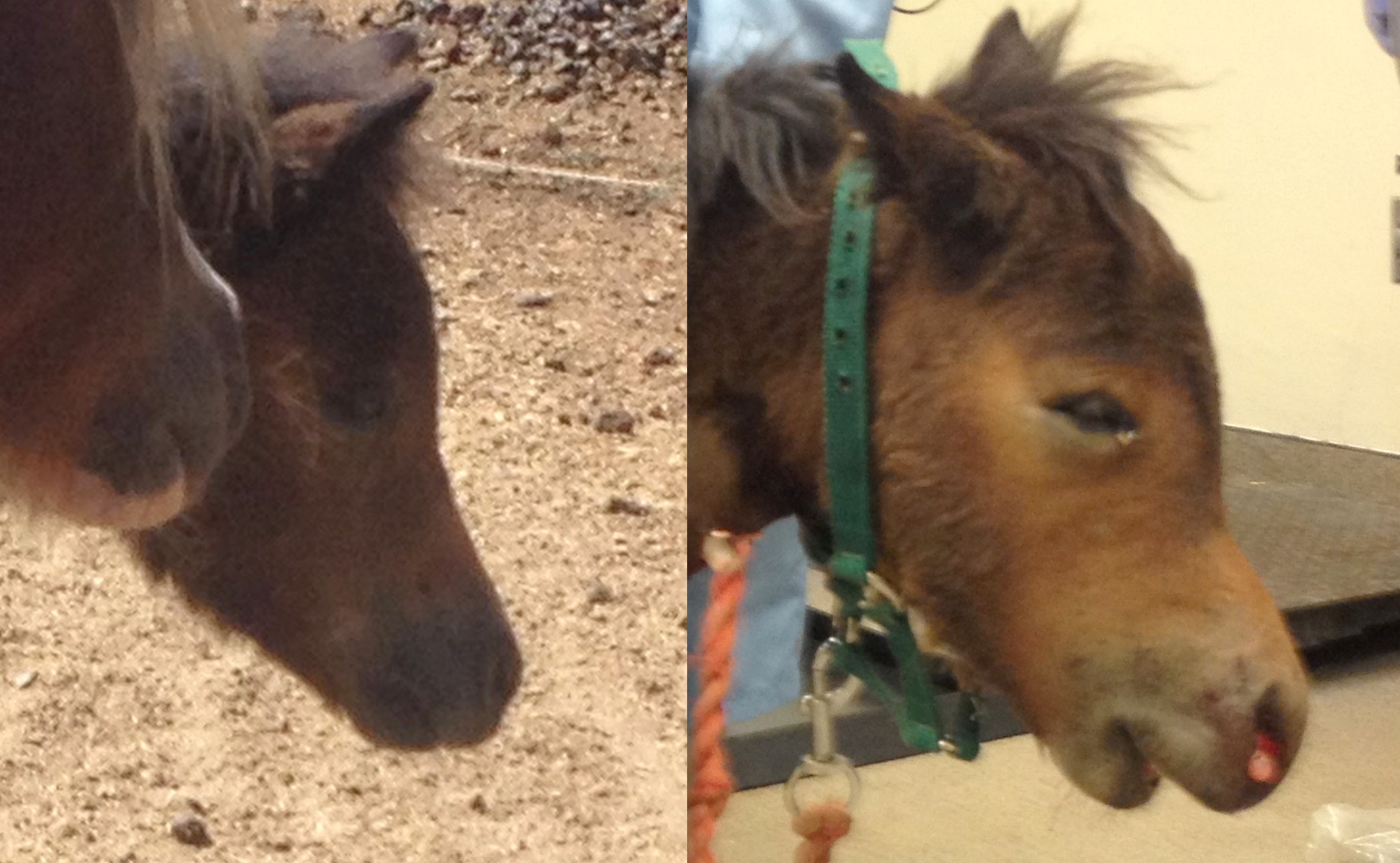 Lucy foal photo.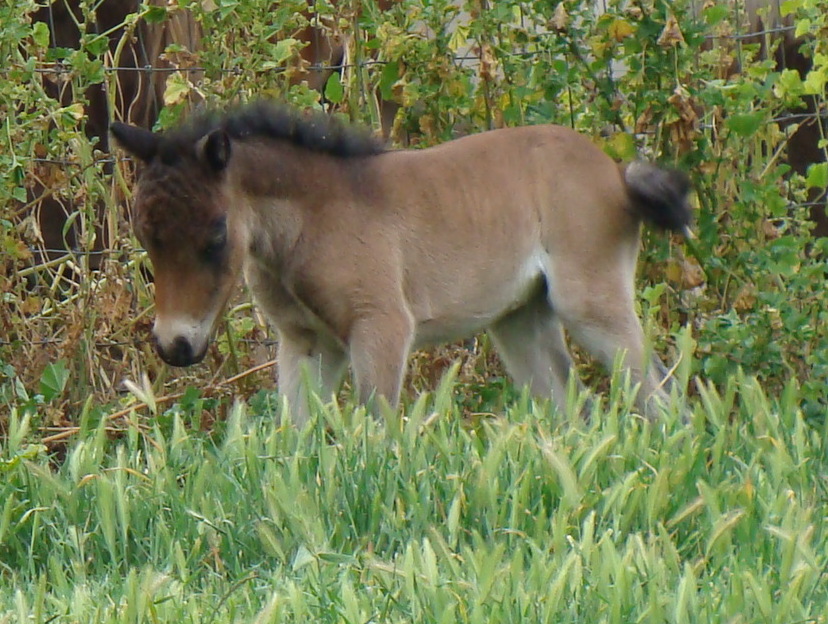 Lucy's pedigree
Wesco Farms Ozs Daedra
Fallen Ash Scouts Oscar
L&D Scout
Orion Light Vant Huttenest
L&D April Lady
Flying W Farms Texas Bluebonnet
Flying W Farms Little Blue Boy
Ohios Tiny Tim
Ohio's Nellie Grey
Flying W Farms Fairflight
Wesco Farms Netherstorm
FGM Skylar Blue
FGM Judah Blue
FGM Sir Charles
FGM Blue Sapphire
LB Ambrosia Bounce
Hashs Bobby Bounce
Ayers Mini Pot of Gold
Las Doradas Miss American Pie
Las Doradas American Eagle
Sugar Creek Geronimo
West Coast Buena Callita
Las Doradas Long Island Iced Tea
El Dorados Jamie T
La Petites Tempest
Pedigree generated by PedigreeQuery.com