Wesco Farms Rogers Easter Bonnet
"Bonnie"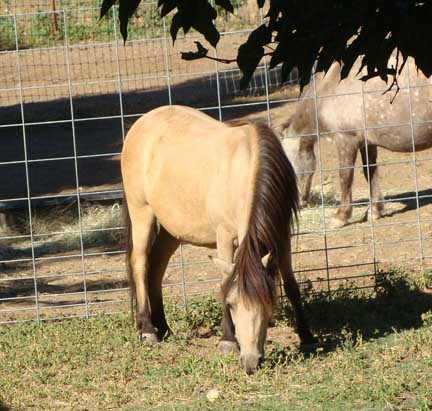 2005 AMHA AMHR DNA Test 33" Buckskin Mare
Sire: Samis Roger Rabbit x Dam: B ZS Starry Night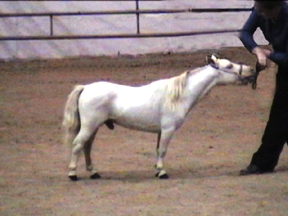 x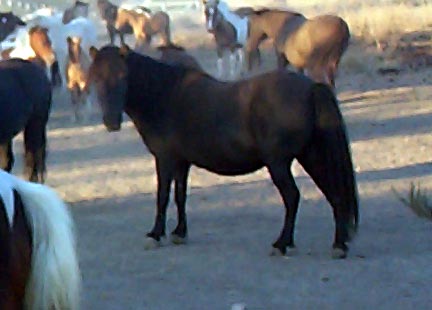 Bonnie was born here on Easter Sunday while I was away at a horse show. Her dam comes from the driving horse lines of BZ's Ranch and go back to the Shetland bred Dunnings and Hashs. Her sire, Samis Roger Rabbit, and shares the same great movement of his siblings - Samis Quo Vadis and Rocket Squirrel.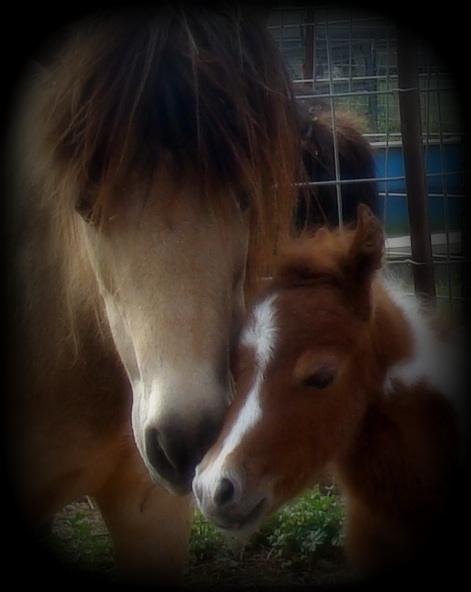 Bonnie produced three foals for her former owner (we're working on photos of them) and produced this lovely pinto filly in 2017.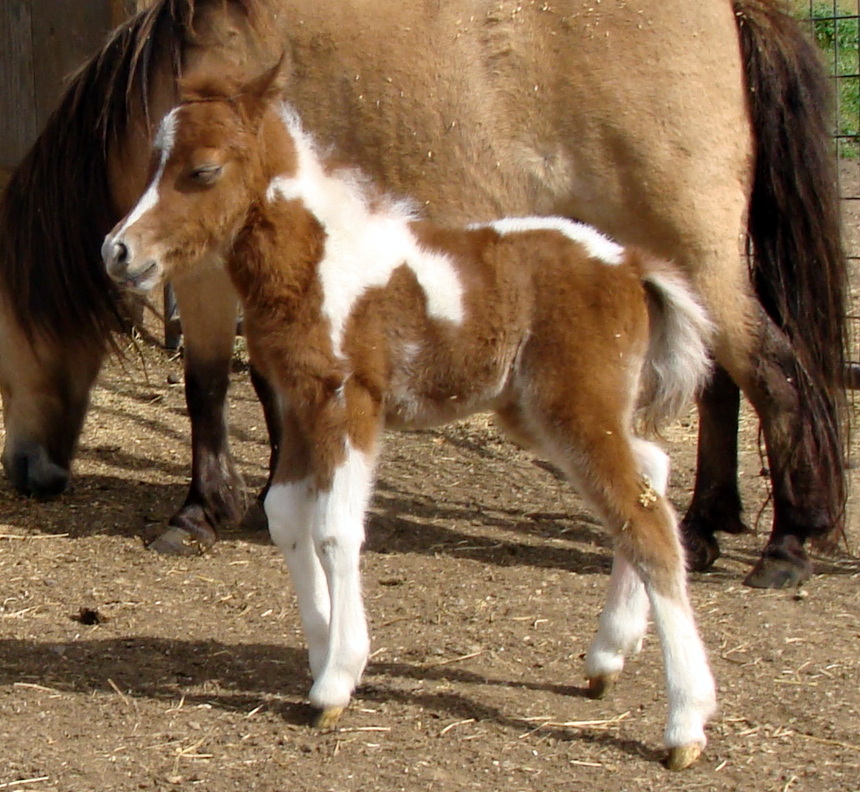 Bonnie foal pic's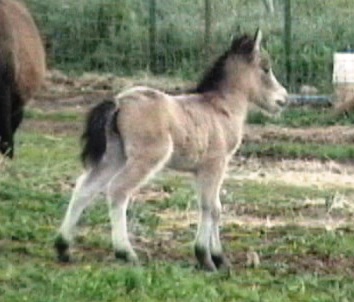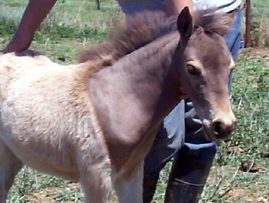 Bonnie's pedigree
Wesco Farms Rogers Easter Bonnet
Samis Roger Rabbit
CelebrationsTennessee Legend
Prince Tennessee Monashee
Dell Teras Little Joe
Dels Little Man
Dels Bobbin
Dell Teras June Girl
Brewers Gold Dust
Dels Cowboy
Sligo Little Stormy
Ruth Haynes Moto
Dels Two Bits
Dels Little Man
Dels Copper Penny
Samis Itty Bitty Bananette
Shadowy Oaks Top Banana
Shadow Oaks Paul Bunyan
Golden Pennys Prince Charming
Tex Fancy
Shadow Oaks Tiny Miss
Shadow Oaks Ebb
Shadow Oaks Dream Size
Fishers Debbie
Fishers Jim Dandy
Fishers Little Eddie
Fishers Black Raven
Fishers Dorothy
BZs Starry Nights
B Zs Prince Tapper
Dunnings Chaser
Dunnings Cisco Blue
Sunshine Acres Ebony Mist
Flying W Farms Little Betsy
B ZS Sunrise Surprise
Hashs Blue Bomer
Hashs Seabiscuit
Hashs Lu Anne
B ZS Dream Girl
Pedigree generated by PedigreeQuery.com