Wesco Farms Rogers Lady Swan Song
"Swan"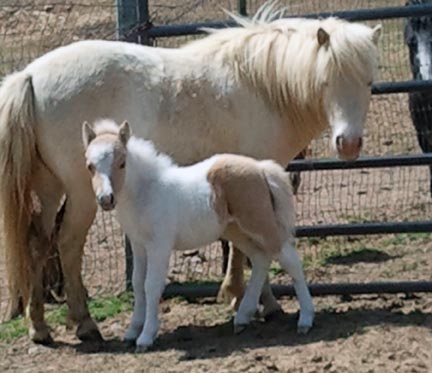 2005 AMHA AMHR DNA Test 33.25" Perlino Mare
Sire: Samis Roger Rabbit x Dam: Stouts Ladybird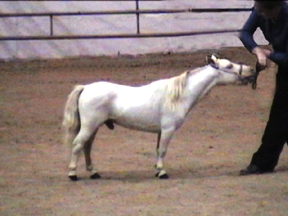 x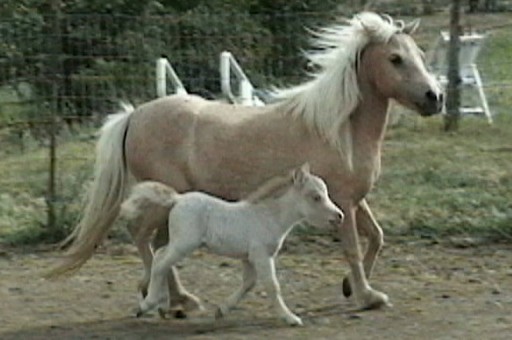 Swan is one of those mares you wait for. And wait for. And wait for! We literally waited five years for her. Lady her dam was an awesome producing broodmare and we'd wanted a daughter to replace her, so lady accomodated us with her final foal, hence her name Swan Song. Her sire, Samis Roger Rabbit (Top Five in both AMHA Western Championship and AMHR Area VII Show), is a Celebration Tennessee Legends son, and half brother to Samis Quo Vadis, Samis Rocket Squirrel and a host of other awesome show horses.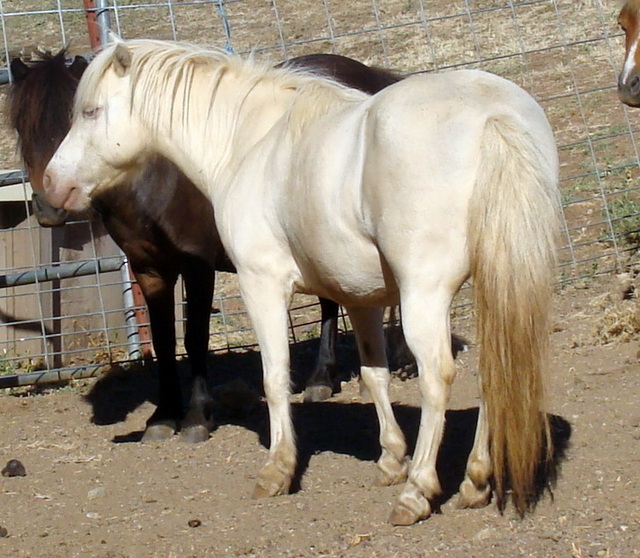 We're totally thrilled with Swan, as her full sibling older brother, Artie (Wesco Farms Ladys Artful Roger), was exported to Japan and they both have all the best qualities of their parents!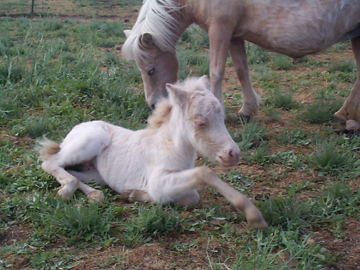 Swan's first foal is a gorgeous pinto filly, Wesco Farms TC Ascended Allure, sired by WCR Top Cop. Bailey has turned out to be a lovely mare.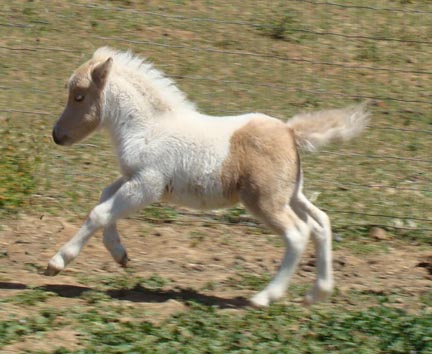 Swan's pedigree
Wesco Farms Rogers Lady Swan Song
Samis Roger Rabbit
CelebrationsTennessee Legend
Prince Tennessee Monashee
Dell Teras Little Joe
Dels Little Man
Dels Bobbin
Dell Teras June Girl
Brewers Gold Dust
Dels Cowboy
Sligo Little Stormy
Ruth Haynes Moto
Dels Two Bits
Dels Little Man
Dels Copper Penny
Samis Itty Bitty Bananette
Shadowy Oaks Top Banana
Shadow Oaks Paul Bunyan
Golden Pennys Prince Charming
Tex Fancy
Shadow Oaks Tiny Miss
Shadow Oaks Ebb
Shadow Oaks Dream Size
Fishers Debbie
Fishers Jim Dandy
Fishers Little Eddie
Fishers Black Raven
Fishers Dorothy
Stouts Ladybird
Montanas Misty Moon
Mr Montana
Montanas Golden Girl
Fishers Lady Sorrel
Pedigree generated by PedigreeQuery.com