Wesco Farms TC Mia Monchhichi
"Mia"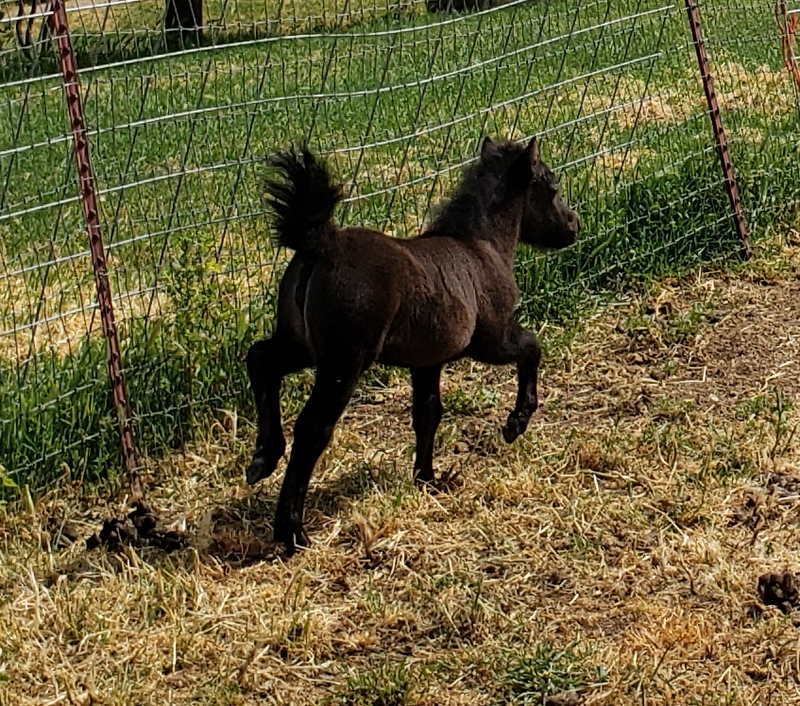 2019 AMHA & AMHR DNA/PQ test pending
black filly
Sire: WCR Top Cop x Dam: Wesco Farms Ozs Daedra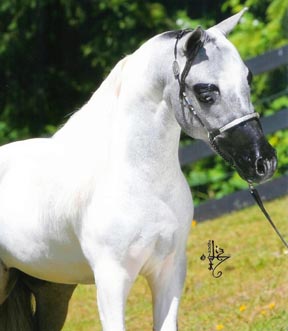 x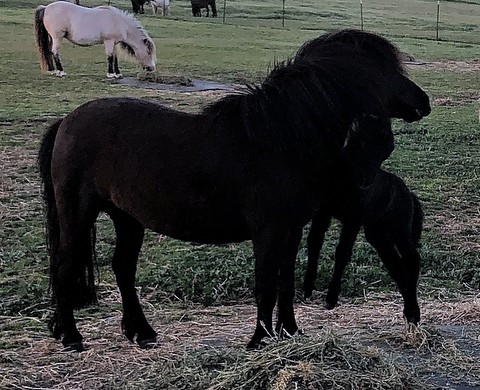 Mia is a wonderful cross between our Fallen Ash Scouts Oscar daughter, Daedra, and WCR Top Cop.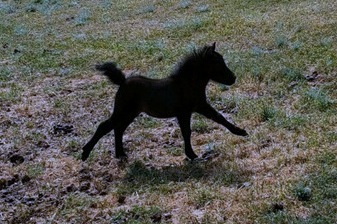 She's a spunky little spitfire with lots of personality and pretty movement. She has excellent conformation, straight legs and a pretty head - that is very hard to take good photos of. 90% of my black black horses, like Mia, sadly look like black blobs!

She is solid black and doesn't have any signs of greying, although with her sire being grey that could always happen as she matures.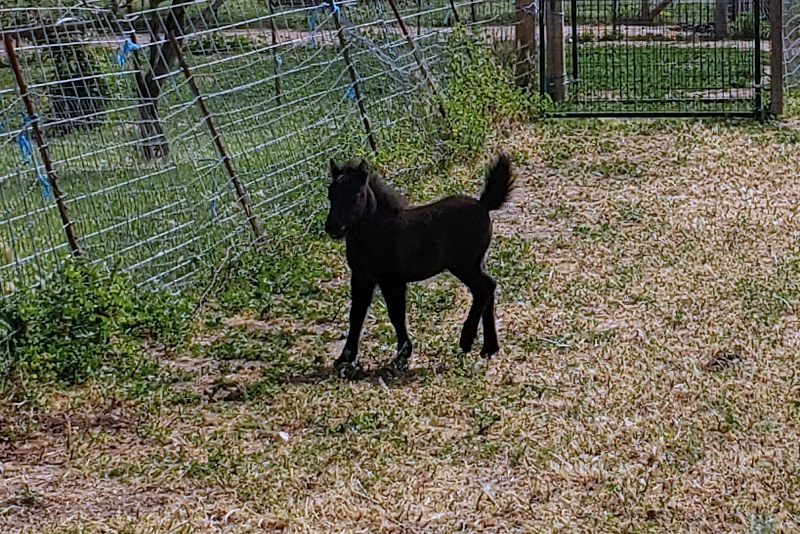 Mia's pedigree
Wesco Farms TC Mia Monchichi
WCR Top Cop
Lucky Four Andys Colorcard
Boones Little Andy
J RS Golden Boy
Bar K RS Little Chief Bustin
J RS Holland Beauty
June P I
Lucky Four Mights Monique
Lucky Four Might Moto
Double OS Mr Man Moto
Delightful Doll Moto
Showtimes Earth Angel
Gallery Original Pharos Cleopatra
Sierra Dawn Unos Pharoah
Sierra Dawn Uno de Mayo
Cottonwoods Star
Shangrilas Schatze
Star Farms Happy Talk
Cottonwoods Captain Red Lee
Star Farms Honeymoon
Deiles Dakota Daisy Delight

Boones Little Andy

J RS Golden Boy
June P I
Dakota Daisy
Wesco Farms Ozs Daedra
Fallen Ash Scouts Oscar
L & D Scout
Wesco Farms LM Buena Baybee Blues
Grosshills Littlemans Anticipation
Lazy N Littleman
Rowdy
NFCS Gypsy
Ayers Mini Red Man Jr
Ayers Mini Blue Jewel
West Coast Buena Callita
Kays Calico
Kays Mustang
Kays Breeze
Hobby Horses Full Moon
Hobby Horses Patches
Hobby Horses Betty
Pedigree generated by PedigreeQuery.com