Wesco Farms While U Were Sleeping
"Surprise"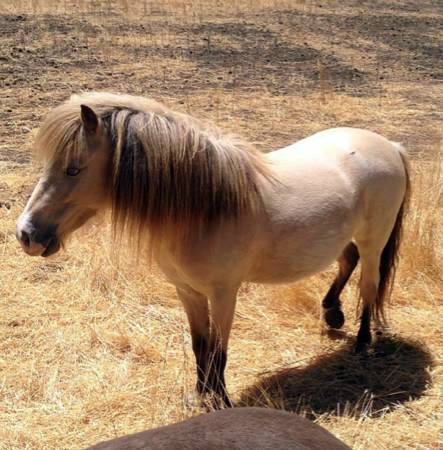 2009 AMHA / AMHR DNA PQ tested 33.50" Buckskin pinto mare
Sire: Wesco Farms Frangelico Flashback x Dam: Wesco Farms Twila Toy4Me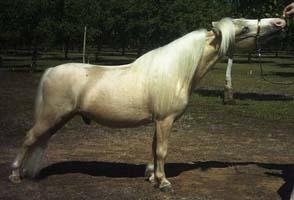 x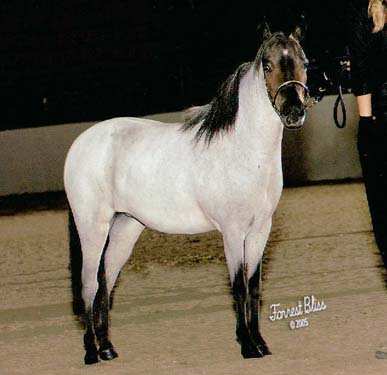 Surprise was born here in May of 2009, her sneaky mother, Twila, waited until I was exhausted watching mares 'not' foal and popped Surprise out! Hence her name. Her color was another surprise!
It's hard to see in the photos but she has blue eyes to go with her interesting color! She's listed as a buckskin pinto, but I think her dam's roan influence might be involed too!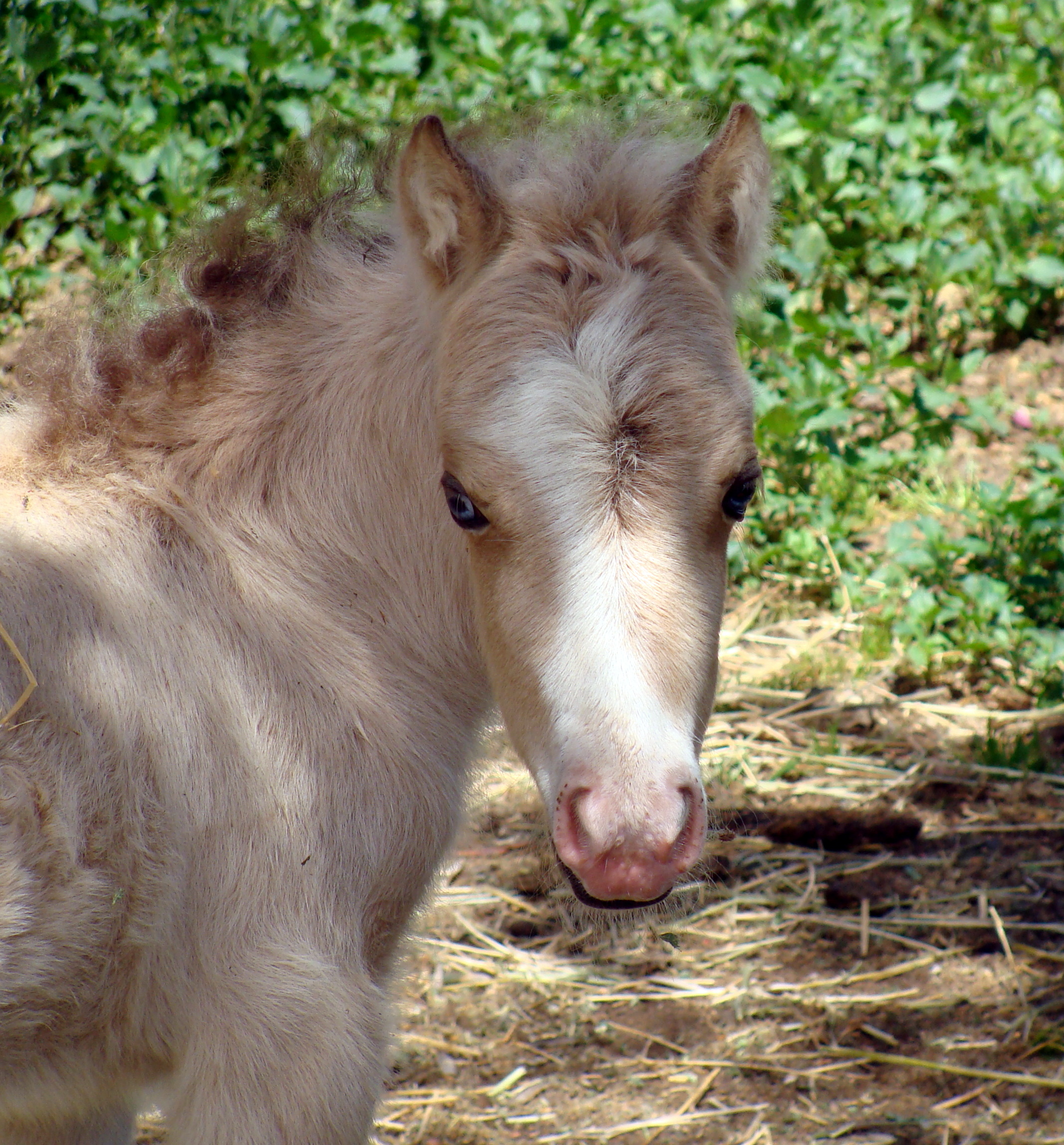 Surpise was sold in 2012 and sadly ended up in the hands of one of those nightmare buyers, so we're glad she actually survived. The other mare sold at the same time did not. She was thankfully saved by Nola Prevost (Prevost Ranch) and returned to us in Septeber 2015.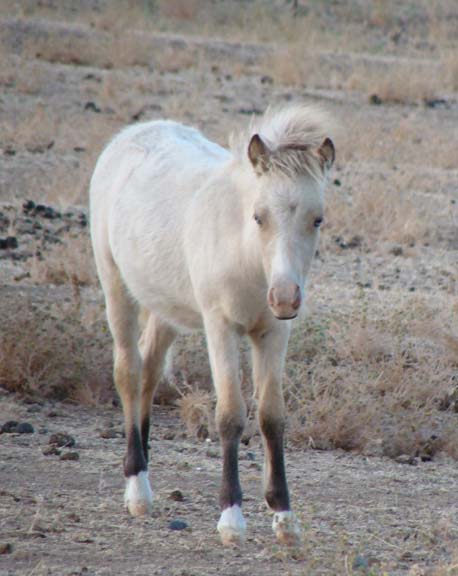 She did produce one foal (that we know of) in 2015, sired by Lucky Four Colorcard Miramax, a loud pinto colt now owned by Lisa Updike.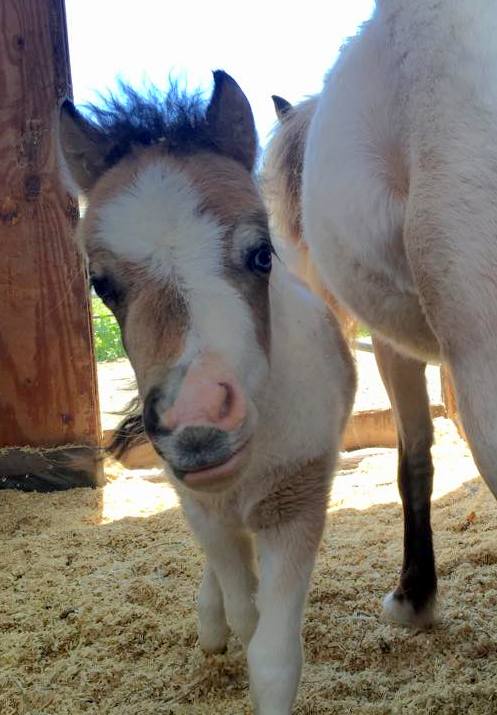 Surprise's pedigree
Wesco Farms While U Were Sleeping
Wesco Farms Frangelico Flashback
Little Kings Russian Revelation
Little Kings White Russian
Boones Little Buckeroo
Poplar Lanes Samson
Johnstons Vanilla
Little Kings Buckeroo Cameo
Boones Little Buckeroo
Stouts Molly
Fishers Dun Intrigue
Fishers Master Mickey
Pistols Casey Branaman
Fishers Mozell
Fishers Elaine
Pistols Casey Branaman
Sweetie of Hopewell
West Coast Buena Callita
Kays Calico
Kays Mustang
Goforth Little Pistol
Kays Breeze
Hobby Horses Full Moon
Hobby Horses Patches
Little Englands Lord Cupido
Little Englands Lady Jessica
Hobby Horses Betty
Wesco Farms Twila Toy4Me
Las Doradas A Toy4me2
Hartins Tinker Toy4U
Bond AToy4U C
Bond Showboy
Bond Acushla
Dell Teras Carbon Copy
Dell Teras Tinker
Dell Teras Pattycakes II
Samis On Target
Samis Knee Hi Lil Guy
Shadow Oaks Top Banana
Samis Fame de Orion
HNFS Sweetheart
HNFS Senior
HNFS Roxie
Quicksilvers Double Stuff
Komokos Little Salty
Komokos Little Champ Jr
Komokos Little Champ
Goforth Little Tinkerbell
Komokos Peppermint
Komokos Whiskey
Komokos Peanut
Martys Black & White
Double OS Mr Man Moto
Double O Seven Moto
Tom Field Mare
Delightful Doll Moto
Pedigree generated by PedigreeQuery.com