Fallen Ash Scouts Oscar
"OZ"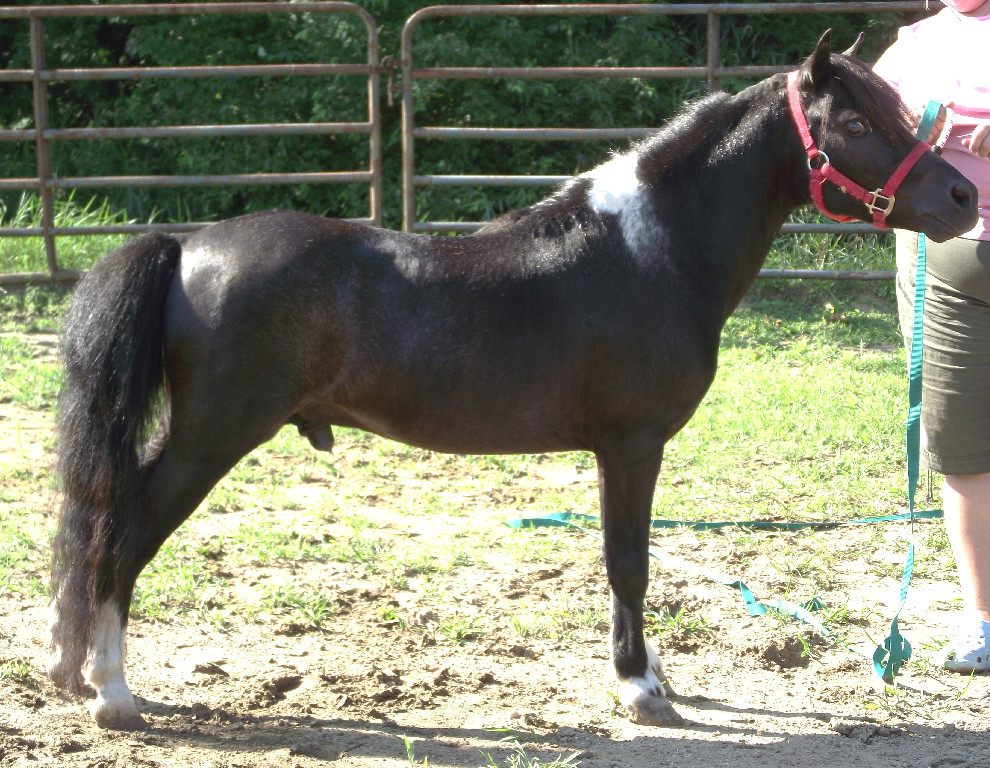 34" black pinto
AMHA and AMHR registered, DNA/PQ tested
Negative for the known ACAN dwarf mutations

Sire: L & D Scout x Dam: Flying W Farms Texas Bluebonnet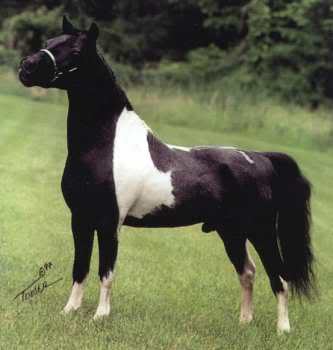 x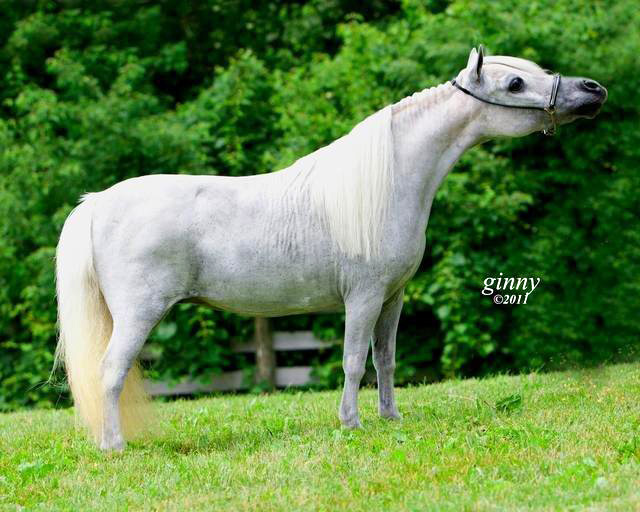 We were thrilled when the opportunity to add an L & D Scout son to our breeding program came about. This is a line we've been wanting to incorporate into our breeding program for a number of years, and Oz has proven it was worth the wait to get a SON not a grandson, etc.
Sired by the famous L & D Scout out of the prolific producer FWF Texas Bluebonnet, Oz has it all - National Top Ten and Hall of Fame with AMHR; proven sire; great pedigree (his sire is still in the top five AMHA Futurity Producers); all wrapped up in beautiful Mini with solid conformation and lovely movement.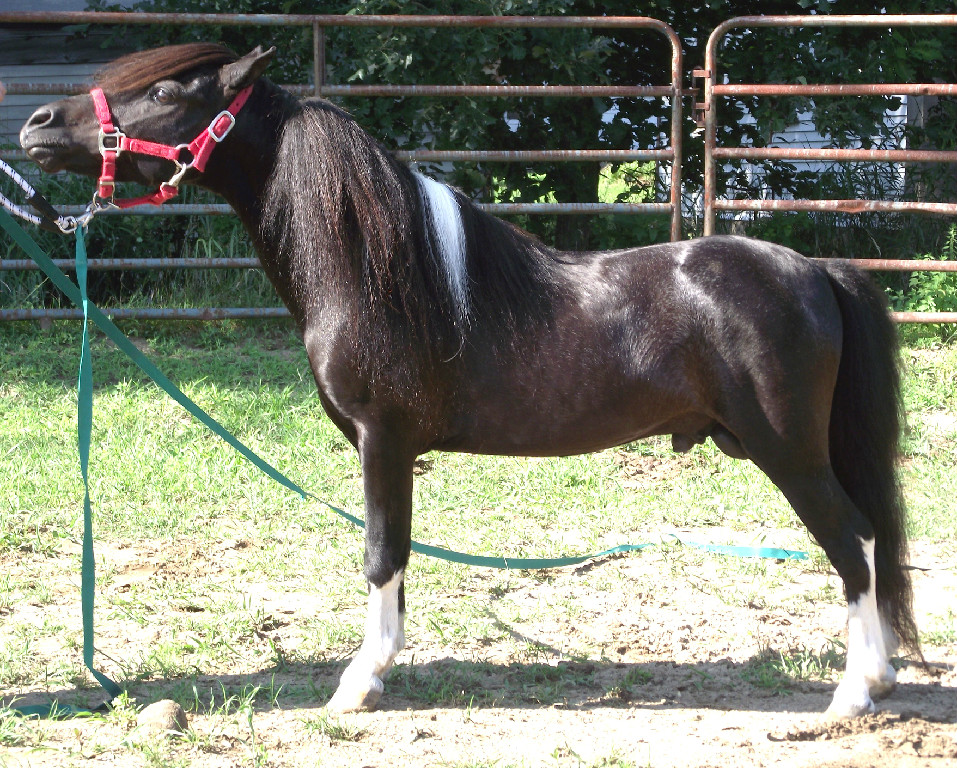 Although only lightly bred over the years, Oz has proven he can stand up to his pedigree. Sire of outstanding foals (his son Westwinds Scouts Tiz N Honor is establishing himself in the Netherlands as a top sire), and grandsire to Minis cleaning up in the European shows. Another son, Westwinds Scouts Spotz N Honor is a succesful stud at Aungst Arces LLC.

Oz is showing the consistancy we'd expect from this dynamic guy. His 2014 and 2016 foals are all fantastic, and we've been hard pressed to figure which we like best!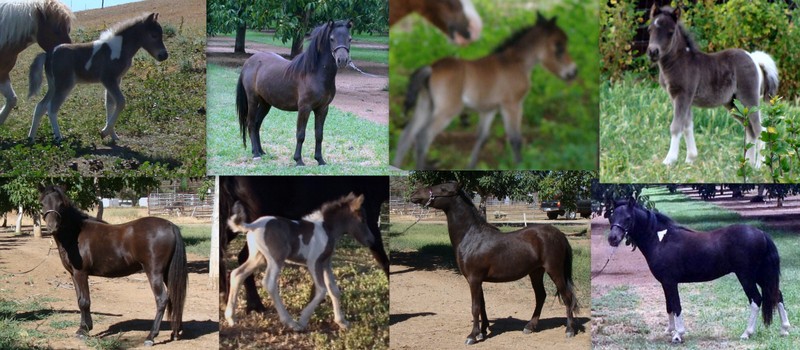 Happy Ozzie ready for the ladies! We should have a great foal crop next year. He is covering five mares for 2018 including some of our best moving mares, so there should be some excellent driving prospects too!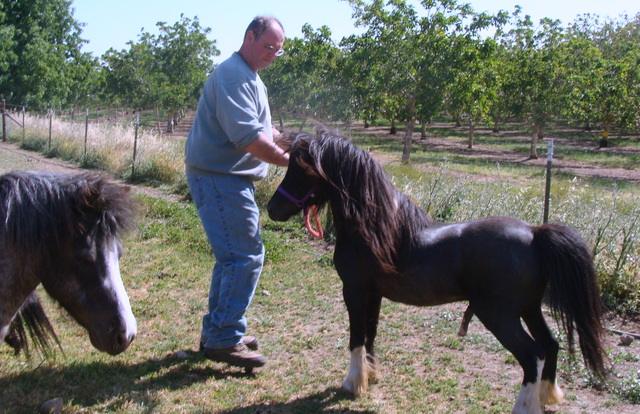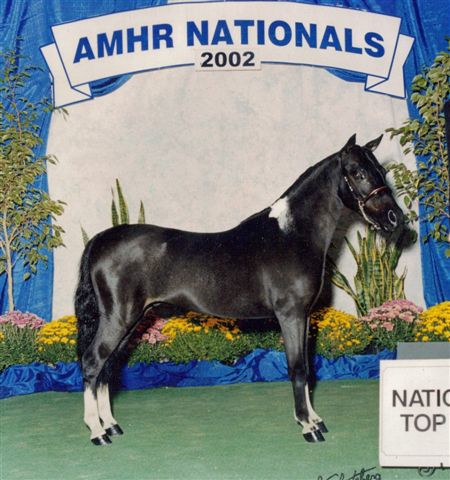 2002 AMHR National Top Ten Open Halter and Hall of Fame Stallion.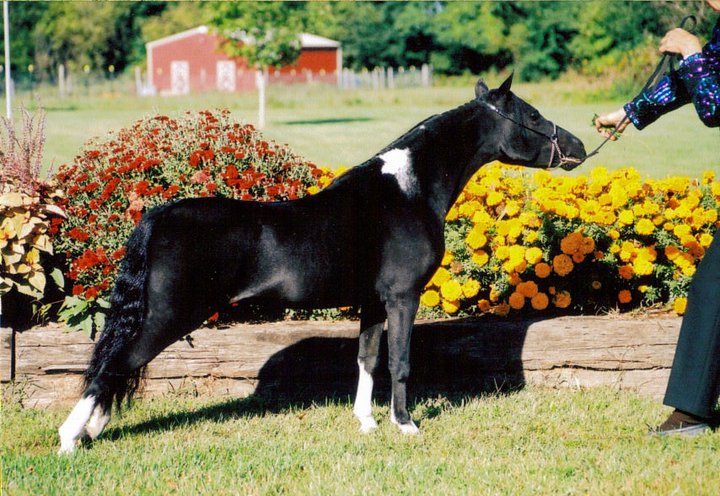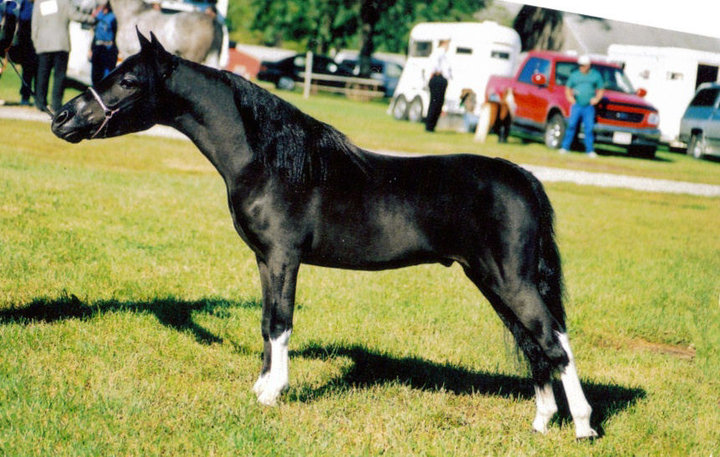 Oz's pedigree
Fallen Ash Scouts Oscar
L & D Scout
Orion Light Vant Huttenest
Dell Teras Jane
Dell Teras Firelight
Dell Teras Fields Delight
Dell Teras Maggie
Dell Teras Miss SC
L &D April Lady
Flying W Farms Texas Bluebonnet
Flying W Farms Blue Boy
Ohios Tiny Tim
Ohios Nellie Grey
Flying W Farms Fairlight
Pedigree generated by PedigreeQuery.com
L&D Scout & FWF Texas Bluebonnet owned by Fallen Ash Farms.