First Knights Wizard of Oz
" Ozzie"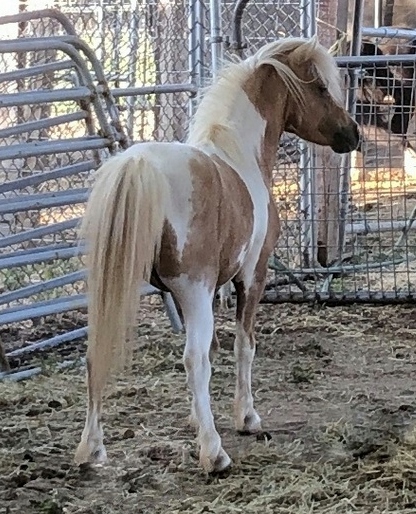 Here he is April 2019. Looking good!
2002 31.50" Palomino Pinto stallion
AMHA / AMHR Registered. DNA/PQ tested.
Negative for LWO (Lethal White Overo).
Negative for the four ACAN dwarf mutations.
Sire: First Knights Breakin All the Rules (Res. NC) x Dam: Sheep Meadows Peggy Sue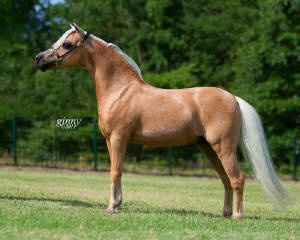 x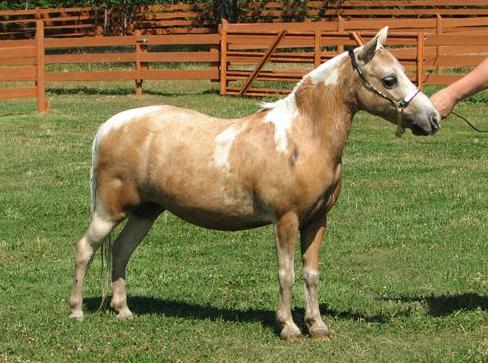 Ozzie is breathtaking. I was so impressived with him the first time I saw him, I told his owner, if you ever sell... We had to wait a few years but he did come here. Ozzie has a "to-die-for" pedigree full of champion horses and Internationally known names including First Knights Breakin All The Rules, First Knight Bit o Hot Shot, Sooner States Bit o Honey, Runnin Bares Rowdy Heiress and Rowdy to name a few. He's also Billy Idol's half brother!
His extended close in pedigree is filled to overflowing with National/World Champions guaranteeing Ozzie is a genetic powerhouse!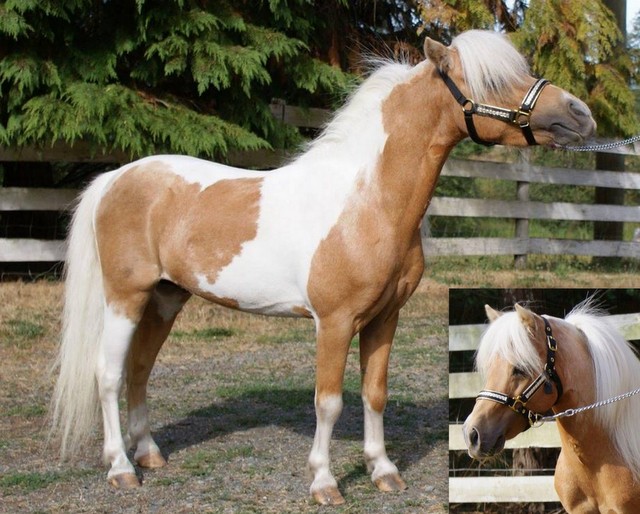 Ozzie in his younger days
As Ozzie has one of those 'stellar' pedigrees that are time tested, consistently producing high quality Minis year after year, we're very pleased with how he crossrf with three different lines we have here. Ozzie sired three palomino foals for us in 2020 (two pinto). We're very pleased with the quality as we expected!
(left to right)
Wesco Farms WO Tuscan Sun
"Apollo",
Wesco Farms WO Moonstone Exclusive
"Evie",
Wesco Farms WO Mister Four Twenty
"Axel".

We didn't breed in 2020, so next Ozzie foals will be April 2022. He was a happy boy meeting his ladies!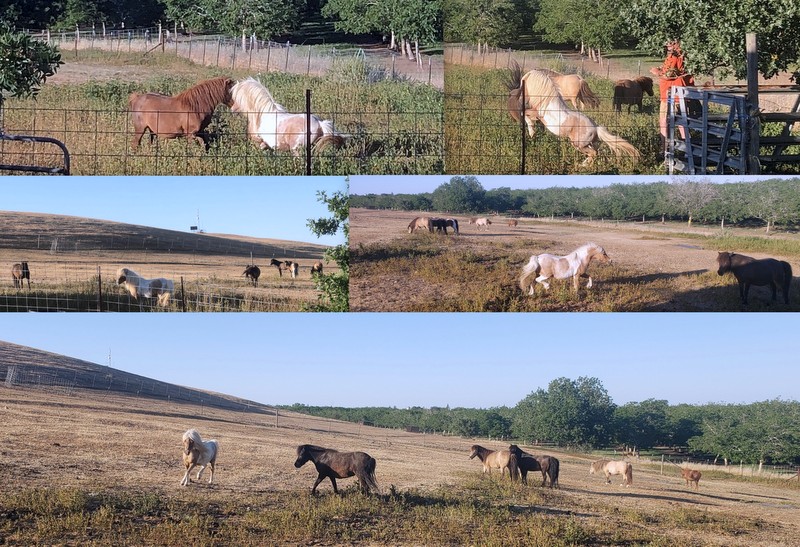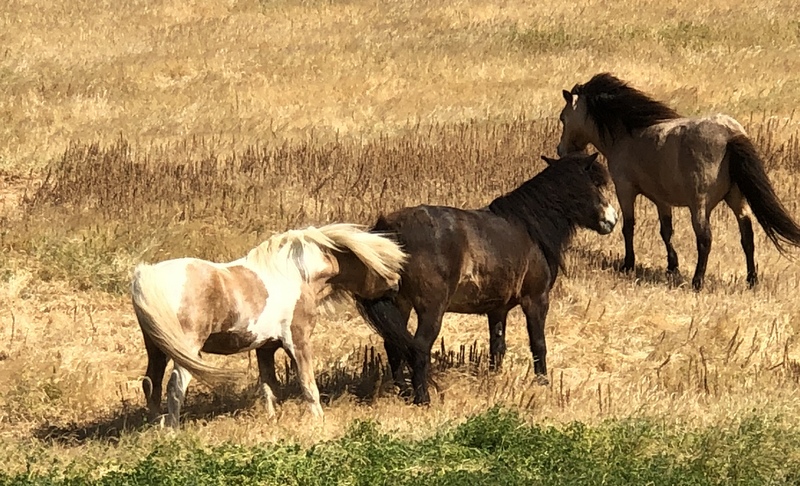 Ozzie checking Baybee. Love experienced mares/stallions. She literally backed up to him with the any time, let's go!
Below is a sample of the lovey foals he has sired over the years for - San Sujos, Enchanted Acres or Redbud Mini Ranch prefix names.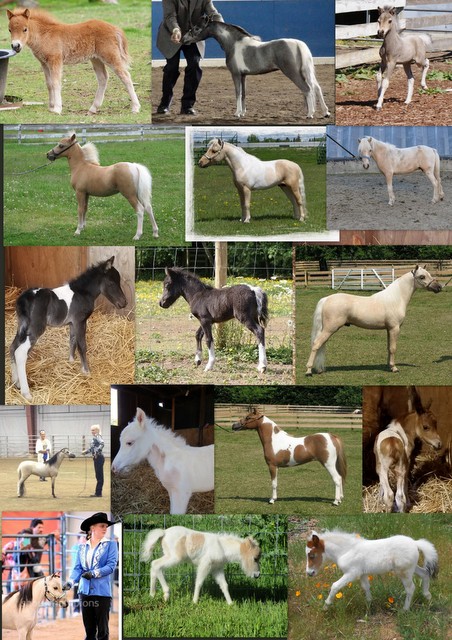 Ozzie's pedigree
First Knights Wizard of Oz
First Knights Breakin All The Rules
First Knights Bit O Hot Shot
Sooner States Bit O Honey
J JS Little Macho
Jandts Little Mary
MCB Evita
P JS Poker Chip
Runnin Bares Rowdys Heiress
ARC Lolli Pop
Sonrisas Hajel
ARC Dimples
Sonrisas Hajel
ARC Sweetheart I
Lazy N Rowdys Ginger
Rowdy
Kewpies Sun
Sheep Meadow Peggy Sue
Bond Exchequer
Bond Showboy
Bond Golden Hue
Bond Bulldog

Bond Vogellar

Pigmy Bird
Pedigree generated by PedigreeQuery.com

* Foal photos carrying the San Sujos, Enchanted Acres and/or Redbud Mini Ranch prefix are for reference only.
Wesco Farms does NOT own nor was it the breeder of the foals depicted.