Redbud Game Wizard
"Taco"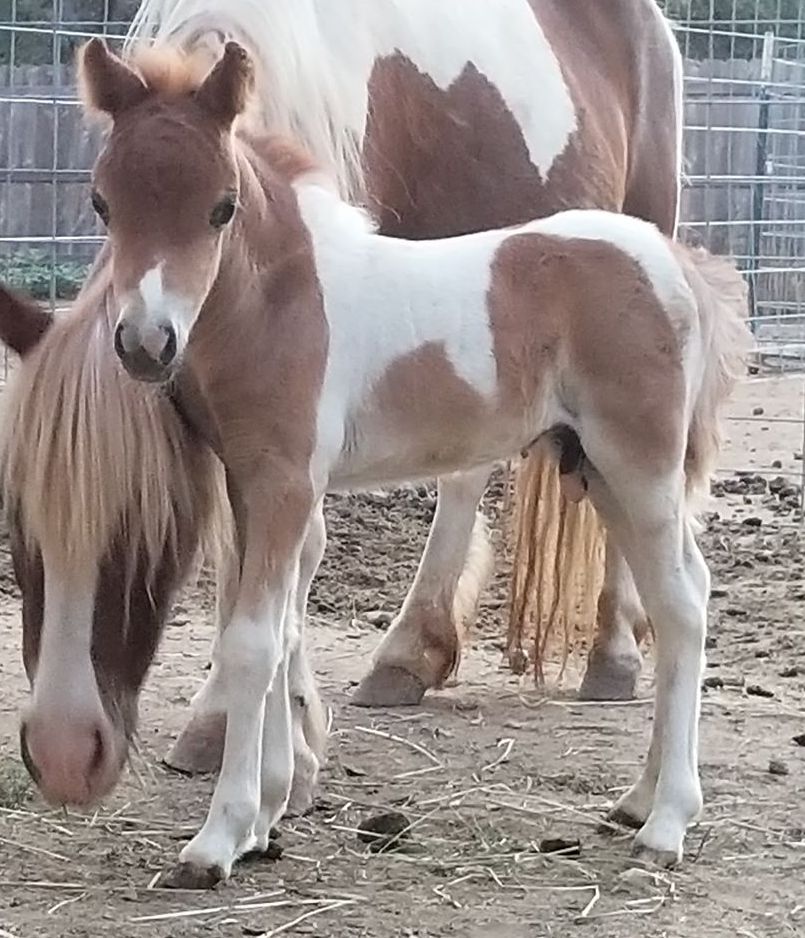 2018 AMHA & AMHR DNA/PQ tests pending.
*His dam tested N/D2 on the ACAN test, so he could be a potential dwarf carrier. We'd prefer to sell him on a gelding contract.
Sire: First Knight Wizard of Oz x Dam: Wesco Farms Netherstorm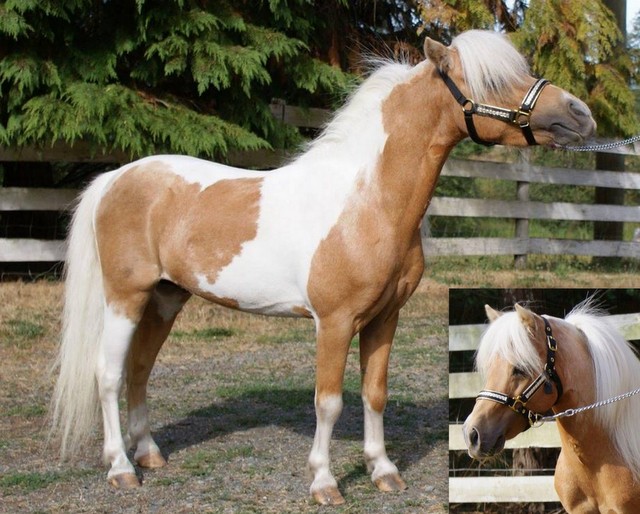 x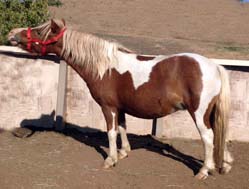 We sold Taco's dam to another breeder with the contingency we received the first foal from Boo (dam) being bred to Ozzie. We ended up buying Ozzie before Taco arrived here as we've always admired him.

Taco is a cute little guy with loud color like his parents. Sadly, he came to us in December 2018 severely underweight and badly in need of trimming (walking on his fetlock/heel), which was a surprise based on his initial foal photos we received.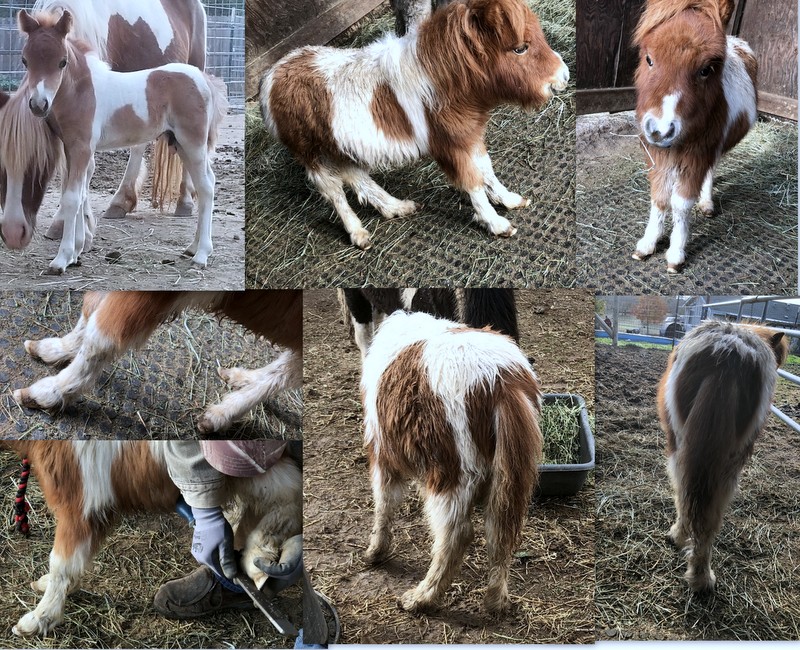 He is gaining ground daily and actually runs and plays like a normal foal now (April 2019) with his buddy Cobie. They have lots of space in a new 1-1.5 acre pen with plenty to eat and plenty of room for young horses to grow and gain muscle tone - it's hilly!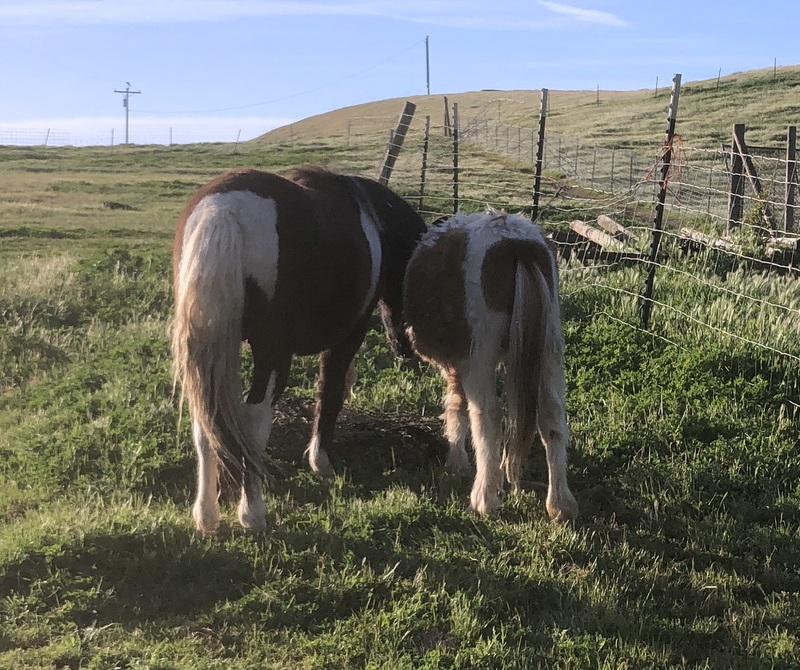 See how straight his legs are - 04/11/19! And how much taller he is just since January (photo below)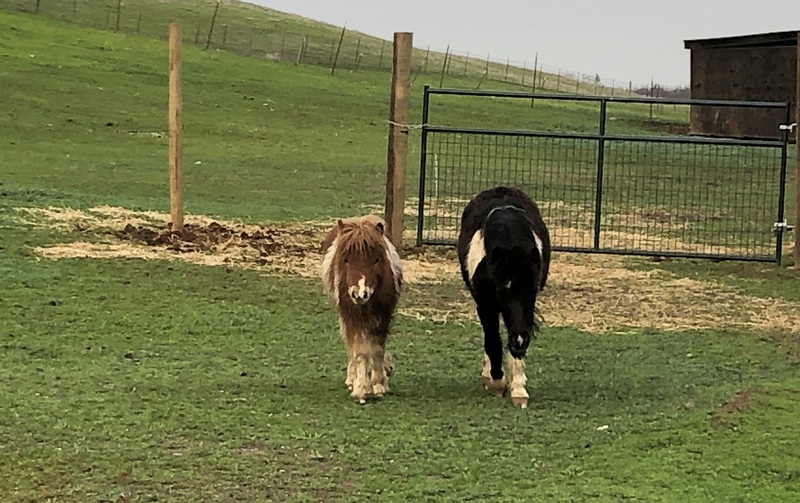 Taco is finally growing too. And is catching up to Cobie, although we're fairly certain he'll be in the 31-32" range at maturity. It's just lovely to see him running and full of energy, his hooves in much better shape and his legs straight!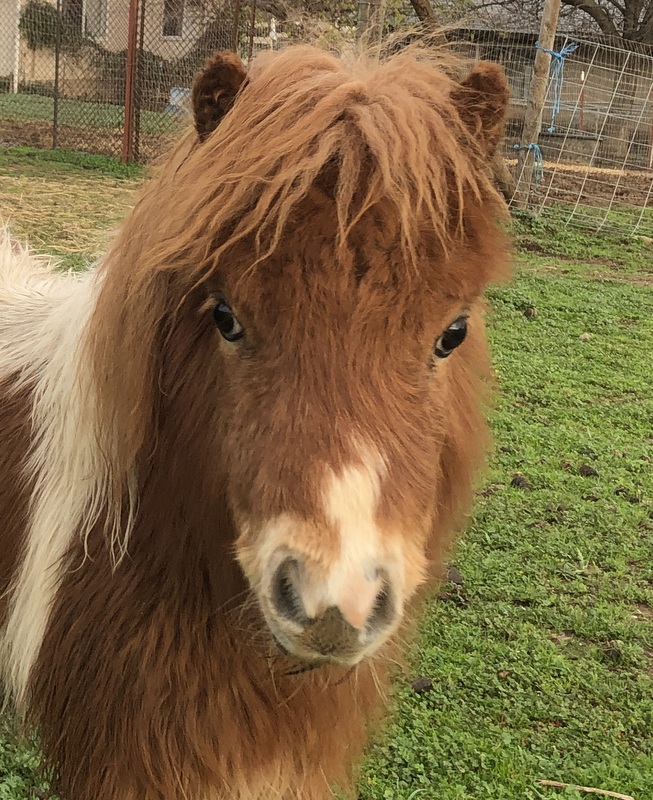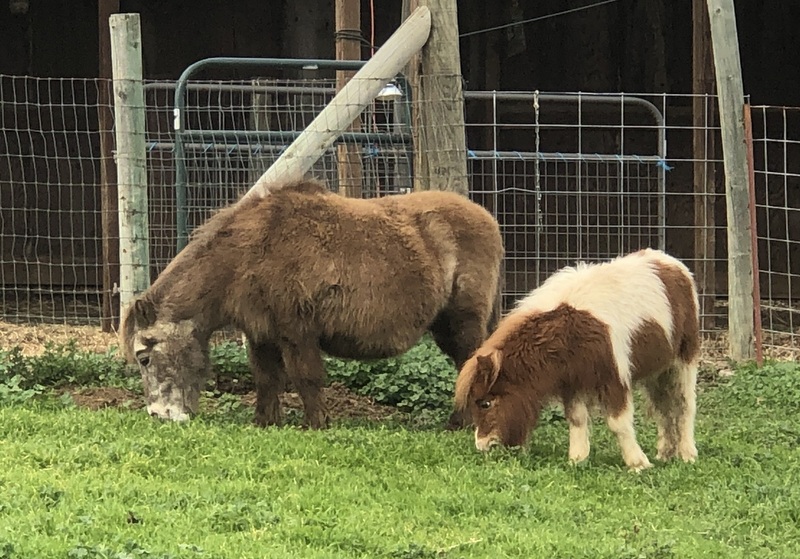 This is from 1/26/2019. He's bright eyed and playing. We're thrilled to see how much better he's doing. The second photo is Taco with our eldest Mini, Maria (Tanglewood Farms Maria), doing great at 33 years young.
You can see how he's filled out the past two month. We're very pleased with his progress.
Our fun task now is teaching him to lead, he was not halter trained prior to coming here, but is picking it up!
Also as stated above we tested his dam, Wesco Farms Netherstorm for the four known ACAN (dwarf genes) and she came back N/D2 so is a carrier. We prefer he as a gelding. (Either we'll geld in the Fall 2019 or buy him on gelding contract!)
Taco's pedigree
Redbud Game Wizard
First Knights Wizard of Oz
First Knights Breakin All the Rules
First Knights Bit of Hot Shot
Sooner States Bit of Honey
J JS Little Macho
Jandts Little Mary
MCB Evita
P JS Poker Chip
Runnin Bears Rowdys Heiress
ARC Lolli Pop
Sonrisas Hijal
ARC Dimples
Lazy N Rowdys Ginger
Rowdy
Sheep Meadows Peggy Sue
Bond Exchequer
Bond Showboy
Bond Golden Hue
Bond Bulldog
Bond Vogellar
Pigmy Bird
Wesco Farms Netherstorm
FGM Skylar Blue
FGM Judah Blue
FGM Sir Charles
FGM Blue Sapphire
LB Ambrosia Bounce
Hashs Bobby Bounce
Ayers Mini Pot of Gold
Las Doradas Miss American Pie
Las Doradas American Eagle
Sugar Creek Geronimo
West Coast Buena Callita
Las Doradas Long Island Iced Tea
El Dorados Jamie T
La Petites Tempest
Pedigree generated by PedigreeQuery.com