Stout Wild Daring Design
"Desi"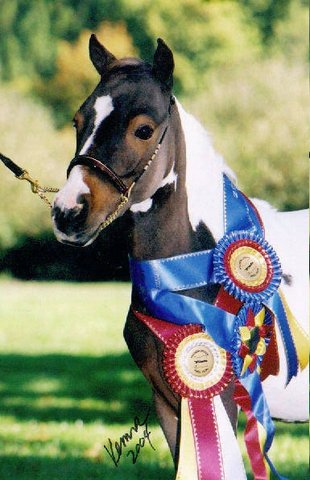 2003 AMHA / AMHR / PtHA DNA tested.
33.50", Homozygous Bay Pinto
Sire: Martins Boozers Daring Difference x Dam: Alvadars Button N Bows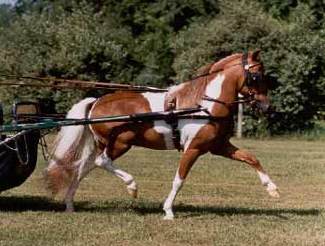 x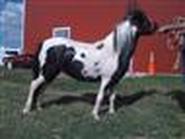 Desi (DeeDee) is a wonderful homozygous bay pinto daughter of the phenomonal driving dynamo, Martins Boozers Daring Difference - who's still winning at Roadster at the age of 20 in Europe - out of an Alvadar bred mare (Gold Melody Boy, Hashs Golden Comet).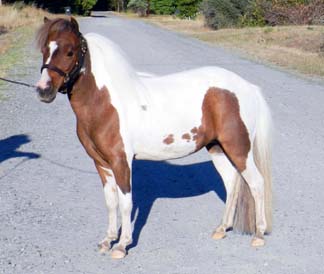 Desi was shown extensively before becoming a broodmare and was in the ribbons in trail and halter on the Oregon PtHA circuit. She is a talented and athletic mare that should fit in well with our breeding program!
Desi has produced a number of pinto foals and including Wesco Farms TC Dare 2B Different in the Spring 2017 sired by WCR Top Cop.

Desi's pedigree
Stout Wild Daring Design
Martins Boozers Daring Difference
Bond Boozer
Bond Sir Galahad
Bond Keys
My Own Minuet
King Tut
Duchess
Alvadars Button N Bows
Diamon JS Friday Buttons
Kays Buttons
Kays Mustang
Goforth Little Pistol
Judy
Flying W Farms Oh Suzanna
Flying W Farms Masterpiece
Sugar Creek Fascination
Bond Famas Amos
Bond Shadrack
Bond Showboy
Bond Leander
Bond Agnes
Sugar Creek Golden Contessa
Johnstons Gold Boy
Gold Melody Boy
Starlight III
Johnstons Golden Dream
Johstons All Star
Starlight III
Pedigree generated by PedigreeQuery.com
* Martins Boozers Daring Difference owned by 5 Star Miniatures, Denmark.
** Alvadars Buttons N Bows owned by Prestige Petites, USA.