Sugar Plum Ranch Dainty Diva (AMHA)
Rodabi-J Dainty Diva (AMHR)
"Diva"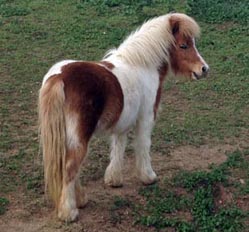 2009 AMHA & AMHR DNA tested.
Chestnut Pinto Mare
Sire: Talisman KC Phoenix Rising x Dam: Rodabi-J Aztec Allure
x pending parent photos
Div'a a pretty, pretty mare with a dishy face and bug eyes. She double bred Reh's Partriarch and a Kays Calico grand-daughter. She has great movement, wonderful personality and solid conformation.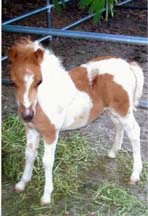 She was originally AMHR only and hardshipped into AMHA. So thanks Jen, Barb and Jenny for helping get her paperwork and pedigree in order.
Diva had a beautiful filly in 2016 by Fallen Ash Scouts Oscar - Wesco Farms Ozs Imagine Me Wynne.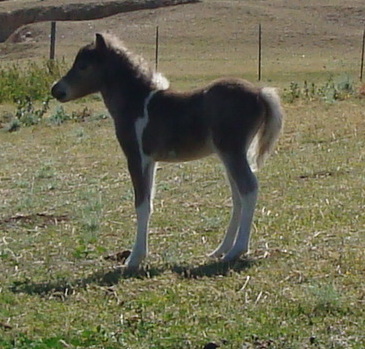 Desi will be bred in 2017 to Topper.
Diva's pedigree
Rodabi-J Dainty Diva
Talisman KC Phoenix Rising
Kays Calico
Kays Mustang
Kays Breeze
Rodabi-J Skyline Sparkler
Reh's Patriarch
A & PS Dabbie Doll
Rodabi-J Aztec Allure
Rodabi-J Aztec Ariston
Reh's Patriarch
Rodabi-J Sweetpotato Pie
Rodabi-J Velvet Chills
DBL BB Sundance
Rodabi-J Micro Dot
Pedigree generated by PedigreeQuery.com