Sugar Plum Ranch Dainty Diva (AMHA)
Rodabi-J Dainty Diva (AMHR)
"Diva"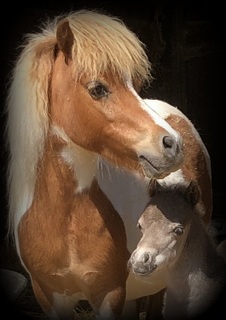 2009 AMHA & AMHR DNA tested.
Chestnut Pinto Mare
Sire: Talisman KC Phoenix Rising x Dam: Rodabi-J Aztec Allure
x pending parent photos
Div'a a pretty, pretty mare with a dishy face and bug eyes. She double bred Reh's Partriarch and a Kays Calico grand-daughter. She has great movement, wonderful personality and solid conformation.
Diva was very thin when we purchased her, but found she loves her food. She's extremely food motivated. She looks better rounder!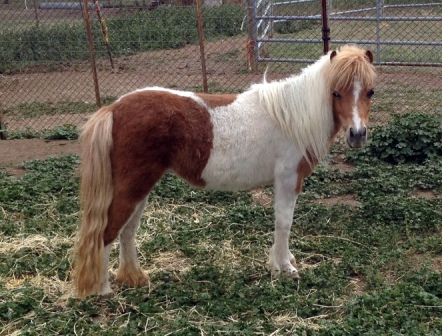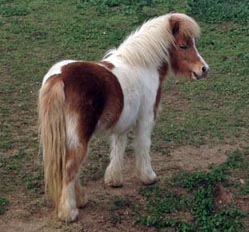 She was originally AMHR only and hardshipped into AMHA, why the two names. Thanks though to Jen, Barb and Jenny for helping get her paperwork and pedigree in order.
Diva had a beautiful filly in 2016 by Fallen Ash Scouts Oscar - Wesco Farms Ozs Imagine Me Wynne.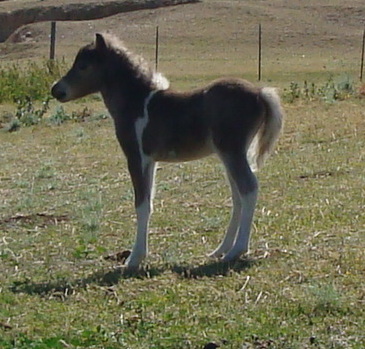 Her 2018 son, Wesco Farms TCs Redi 2 Rumble.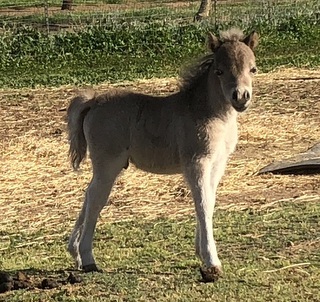 Wesco Farms has an unconventional breeding philosophy, in that we like a short foaling season (April foals ideally for our climate), and have chosen to NOT breed mares every year.

Therefore we breed in May. Usually we try to put stallions to mares around May 1 and take them out May 31st for those April foals! So our stallions get one, maybe two, potential heat cycles at the max. We're fine with that, but don't want people to "assume" mares are at fault for what appears to be a sketchy foaling history.

Many mares do not get bred for a couple or three years depending on life circumstances; stallions chosen for that year; etc. AND rarely, if ever, do we breed a mare back after foaling.

So, we're going to start including mare breeding histories on the individual sale horse's page. Please contact us! with any further questions or clarifications!

2019. Bred to First Knights Wizard of Oz
2018. Foaled Rumble. Wesco Farms TCs Redi 2 Rumble.
2017. Bred to WCR Top Cop
2016. Foaled silver-bay pinto filly Wesco Farms Ozs Imagine Me Wynne
2015. Bred to Fallen Ash Scouts Oscar.
2014. No info.
2013. Bred by her breeder. 2014 chestunt pinto filly.
2012. No info.
Diva's registration foal photo.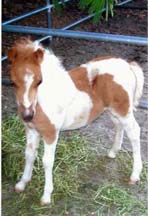 Diva's pedigree *
* Diva was hardshipped into AMHA, so her pedigree shown here is a composite of AMHR and AMHA.
Rodabi-J Dainty Diva
Talisman KC Phoenix Rising
Kays Calico
Kays Mustang
Kays Breeze
Rodabi-J Skyline Sparkler
Reh's Patriarch
A & PS Dabbie Doll
Rodabi-J Aztec Allure
Rodabi-J Aztec Ariston
Reh's Patriarch
Rodabi-J Sweetpotato Pie
Rodabi-J Velvet Chills
DBL BB Sundance
Rodabi-J Micro Dot
Pedigree generated by PedigreeQuery.com