WCR Sheza Saviore Afaire
"Savvy"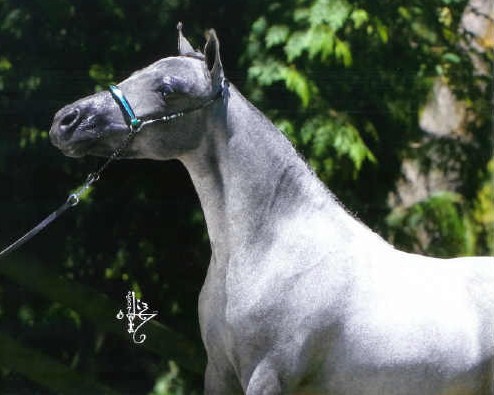 2006 AMHA & AMHR DNA tested 33.25" Grey (Black) Mare
Sire: Creekside Pharoas Phlash Dance x Dam: Sierra Dawn Unos Fatima
x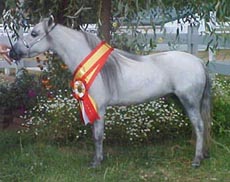 Savvy is a lovely addition to our breeding program. She is double bred Uno de Mayo, and her dam Fatima has an outstanding show record herself. She should cross quite well with any of our stallions and be an outstanding broodmare. Her first foal, Tox, she took to being a 'mom' off the get go.
We've been thrilled that Wolf Creek Ranch allowed her to join us. Savvy was shown briefly and did wonderful placing highly at the Western Regionals. Savvy is one of those super sweet enjoyable mares. She enjoys to be handled, especially the farrier! She seems to love her pedicures.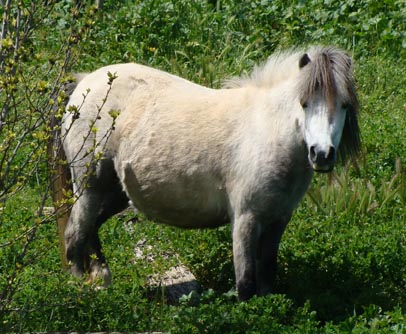 Pregnant Savvy, Spring 2012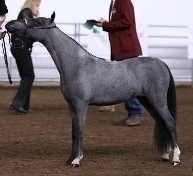 Savvy at Western Regionals in show shape
Savvy's first foal - Wesco Farms DN Gamebreaker aka Tox.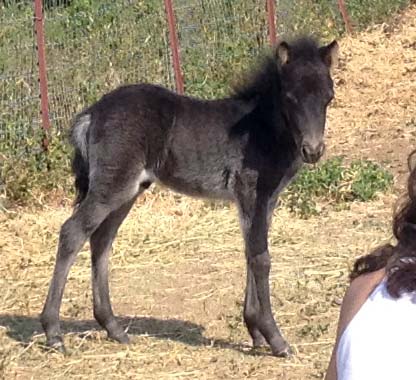 Savvy's pedigree
WCR Sheza Savoire Afaire
Creekside Pharoahs Phlash Dance
Sierra Dwan Unos Pharaoh
Sierra Dawn Uno de Mayo
Cottonwoods Star
Shangrilas Schatze
Bond Scrapper
Bond Lode Star
Star Farms Happy Talk
Cottonwoods Captain Red Lee
Bond Commodore
Lee Ann
Star Farms Honeymoon
Bar K RS Ricardo
Cottonwoods Little Miss Muffit
Ballards Tantalizing Tina
Lowes Low Rider
Cedar Hedges Fury
Cedar Hedges Big John
Dels Little Jewel
Bond Tamasha
Bond Numrod
Bond Golden Hue
HNFS Miss Alibi
HNFS Senior
Shara Midnight
Sierra Dawn Unos Fatima
Sierra Dawn Uno De Mayo
Cottonwoods Star
Shangrilas Schatze
Bond Scrapper
Bond Tiny Tim
Bond Honedew
Bond Lode Star
B ZS Touch of Class
Dunnings Cisco Blue
Dunnings Cutie Grey Dove
Pedigree generated by PedigreeQuery.com
** Creekside Pharohs Phlash Dance is owned by SJ Miniatures and Sierra Dawn Unos Fatima is owned by Country Squire Miniatures