Wesco Farms Bojingles Blue Sonnet
"Comet"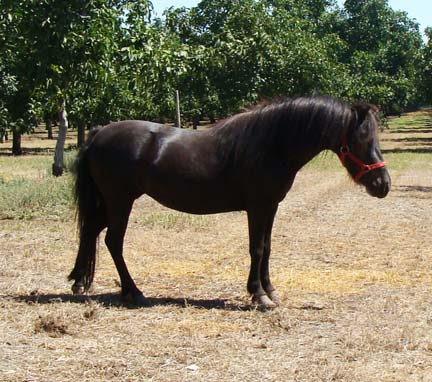 2005 AMHA 33.25" Black Mare
Sire: Glory Be Farm Legacys Bojingles x Dam: SG Sonnets in Blue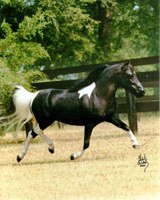 x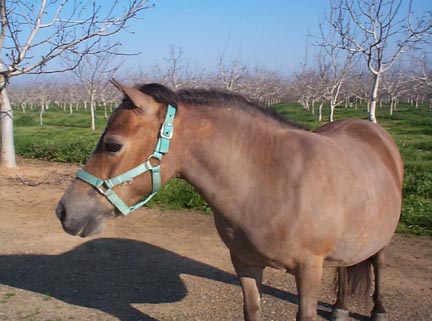 Comet is a daughter of National Grand Champion, Glory Be Farms Legacys Bojingles. She has the long legs and beautiful movement like her sire and the classic looks of her grand-dam, Jingles Bells (1988 Nationa Grand Champion Senior Mare) as well as the double dose of Blue Boy from her dam!
Comet produced a gorgeous pinto colt, Wesco Farms Ozs Elite Dangerous, sired by Oz (Fallen Ash Scouts Oscar) in 2014. We're likely to repeat this breeding in the future.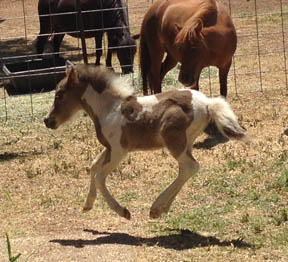 Comet's pedigree
Wesco Farms Bojingles Blue Sonnet
Glory Be Farm Legacys Bojingles
Bond Galahads Legacy
Bond Sir Galahad
Bond Bambi
Bond Tiny Tim
Bond Peppermint Goldmine
Bond Shorty
Bond Inkspot
Jingle Bells
Low Country Diamond Gem
Dell Teras Dr Sphinx
Dell Teras J Willie
Dell Teras Teresa
Dell Teras Madame
Molly
SG Sonnets in Blue
Flying W Farms Little Blue
Flying W Farms Blue Boy
Ohios Tiny Tim
Ohios Nellie Grey
June Bug
Nugget
Tulip
Nugget
Mussett
Flying W Farms Blue Sonnet
Flying W Farms Blue Boy
Ohios Tiny Tim
Ohios Nellie Grey
Flying W Farms Fancy Lady
Pedigree generated by PedigreeQuery.com
** Glory Be Farms Legacys Bojingles owned by RJ7 Miniatures