Wesco Farms Imajica
"Jiji"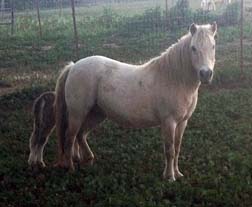 2001 AMHR PQ test
36" Palomino (silver buckskin?) Mare
Sire: Sugar Creek Houdinn x Dam: Las Doradas Cajun Courtesan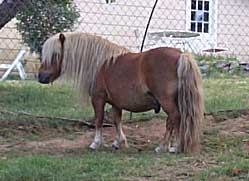 x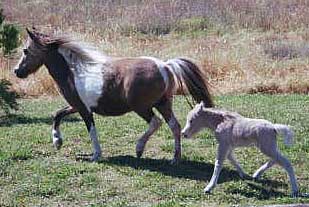 Jiji is a beautiful, leggy mare with her dam's lovely floating trot and her sire's even disposition and sweet personality. Houdini, Jiji's sire, is Komokos bred (Whisky and Mountain Boy), we purchased him after seeing a herd of his daughters and grand-daughters - he passes his large eye, dishy head and even disposition to his foals.
On her dam's side, Jiji's grandsire, Samis General Jazz , is a prominant sire in Australia and her granddam, Pences Tina is a beautiful moving mare that we are fortunate to have here too. Tina produced many gorgeous foals with her movement and intelligence.
Cajun Courtesan, Jij's dam, was one of our foundation mares, producing wonderful foals, that have been sought after by buyers interested in driving horses. Jiji's half brother, Cajun Rhythm, is a multiple reserve and Grand National Champion.
Jiji lost an eye in 2005 (while pregnant with her first foal), and we lost her full sister to an unfortunate accident in 2006, so Jiji will definitely have a life time home with us.
She's a natural for driving, liberty and jumping, but is happiest with her buddies, including her half-brother Ray as they've been together since Ray was born. She's the big sis in age and height! Ray is a carbon copy of their sire.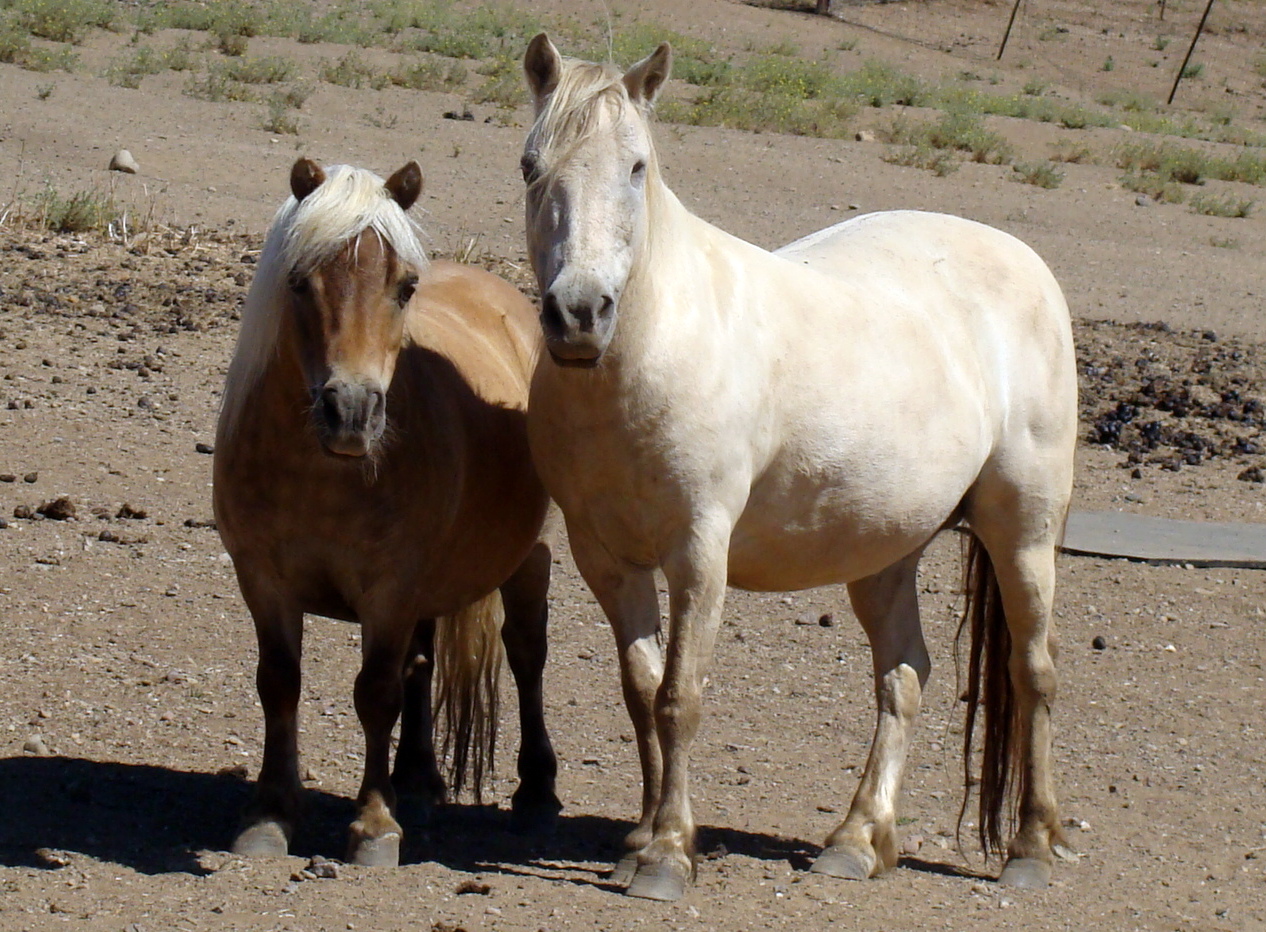 Jiji's first foal, sired by Grosshills Little Mans Anticipation is a gorgeous belly splash overo colt - Wesco Farms LM Its Gotta Be Magic.

Jiji's 2015 daughter, sired by Wesco Farms BuckeRowdyRoo, Wesco Farms Magical Mimzy, is real beauty.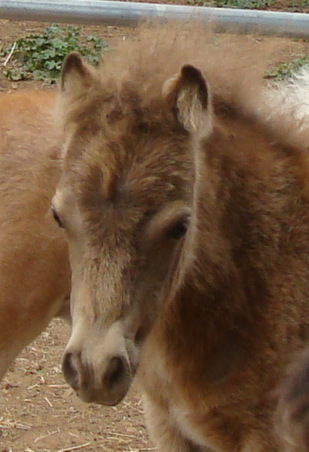 Jiji's 2018 filly sired by Fallen Ash Scouts Oscar -
Wesco Farms Ozs Millie Eleven
.

Jiji as a weanling with her dam.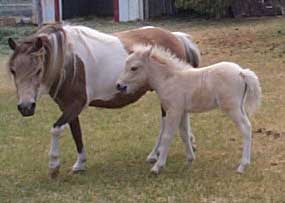 This is here only for reference. Jiji is now retired and we are not breeding in 2020 at all.
Wesco Farms has an unconventional breeding philosophy, in that we like a short foaling season (April foals ideally for our climate), and have chosen to NOT breed mares every year.

Therefore we breed in May. Usually we try to put stallions to mares around May 1 and take them out May 31st for those April foals! So our stallions get one, maybe two, potential heat cycles at the max. We're fine with that, but don't want people to "assume" mares are at fault for what appears to be a sketchy foaling history.

Many mares do not get bred for a couple or three years depending on life circumstances; stallions chosen for that year; etc. AND rarely, if ever, do we breed a mare back after foaling.

So, we're going to start including mare breeding histories on the individual sale horse's page. Please contact us! with any further questions or clarifications!

2020. We are not breeding any horses.
2019. Not bred
2018. Foaled Wesco Farms Millie Eleven. Not bred.
2017. Bred to Fallen Ash Scouts Oscar.
2016. Not bred
2015. Foaled Wesco Farms Magical Mimzy. Not bred.
2014. Bred Wesco Farms Buckerowdyroo.
2013. Bred Fallen Ash Scouts Oscar. Open.
2012. Not bred.
2011. Not bred.
2010. Not bred.
2009. Not bred. * Record is missing for this year, but likely not *
2008. Not bred.
2007. Bred Lucky Four Colorcard Miramax. Open.
2006. Foald Wesco Farms It's Gotta Be Magic. Not Bred.
2005. Bred to Grosshills Littlemans Anticipation
2004. Bred Las Doradas Buckeroos Candy Bandit. Open.
Jiji's pedigree
Wesco Farms Imajica
Sugar Creek Houdini
Komokos Acey Ducey
Komokos Whiskey Sour
Komokos Whiskey
Komokos Mountain Boy
Komokos Alley Cat
Tara Moto
Marvlious Moto
Paula Moto
Komokos Misty
Komokos Little Champ
Komokos Mr Bojangles
Komokos Sandy
Komokos Little Sad Sack
Komokos Precious Lady
Komokos Whiskey Sour
Komokos Whiskey
Komokos Mountain Boy
Komokos Alley Cat
Tara Moto
Marvlious Moto
Paula Moto
Komokos Little Bimbo
Komokos Little Champ
Komokos Mr Bo Jangles
Komokos Sandy
Komokos Bamba
Komokos Mountain Boy
Komokos Golden Nuget
Las Doradas Cajun Courtesan
Samis General Jazz
Crescents Bucky
Double O Seven and a Half Moto
Double O Seven Moto
Lannie Moto
Crescents Becky
Whistling Dixie
Chianti
Prince Cody Princess NTA
Nelthorps Prince Cody
Nelthorps Kings Cinderella
Pences Tina
Boones Fantastic Joey
Pences Brown Baby
Pedigree generated by PedigreeQuery.com