Wesco Farms Ozs Daedra
"Daedra"
2014 Black Filly. AMHA/AMHR registered. PQ tested
Sire: Fallen Ash Scouts Oscar x Dam: Wesco Farms LM Buena Baybee Blues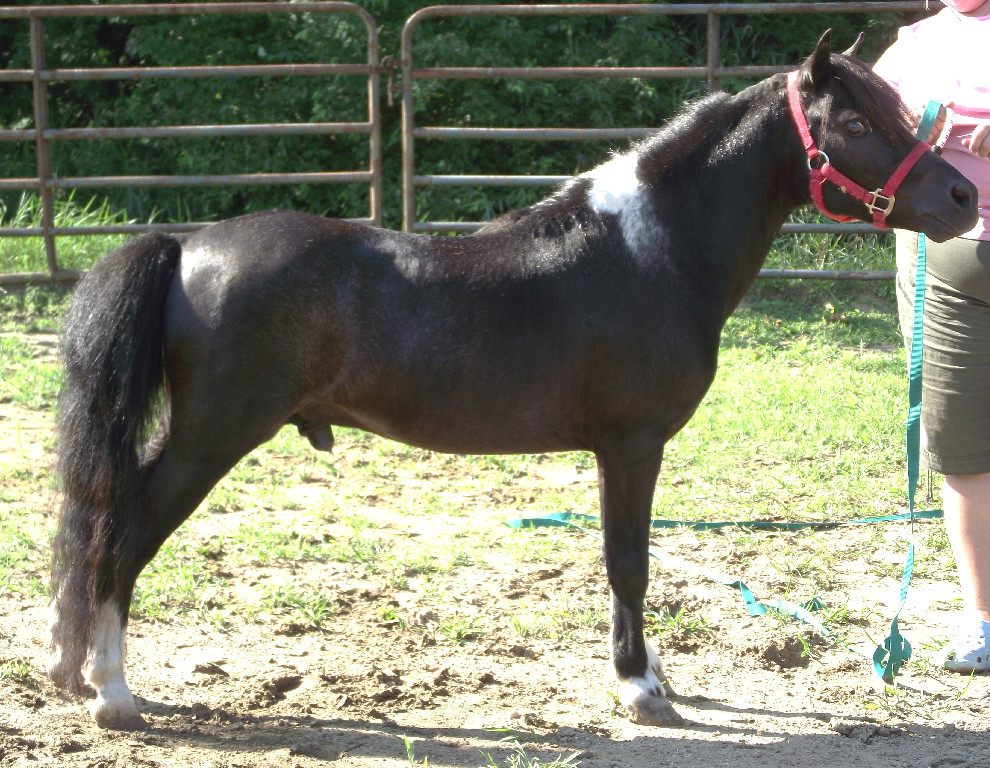 x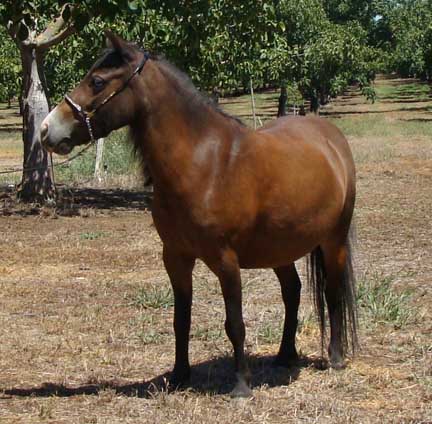 Daedra, surprisingly came out solid black from this combo! A daughter of our stallion Oz (who's a son of L&D Scout) out of a pinto bred mare (Rowdy/Kay's Calico breeding), we thought for sure she'd be a pinto!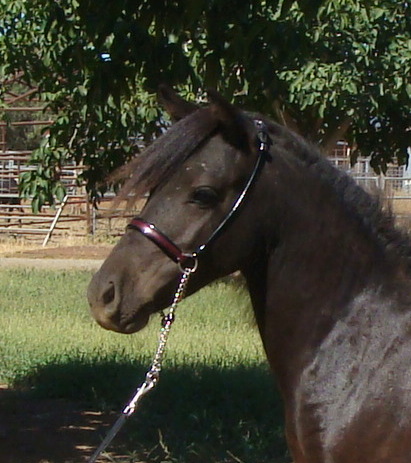 She's dead nice though even without the chrome!Daedra actually sold as a month old weanling, but health issues prevented the owner from completing the deal. She was impressed with her gorgeous head, great conformation and nice movement.
Daedra is going to be an asset in any breeding program, show string or beloved pet!

Daedra is being bred to WCR Top Cop for 2019 as we feel she's finally physically and mentally ready to be bred.
Daedra foal pics.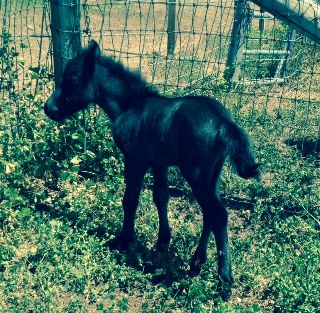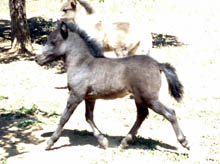 Daedra's pedigree
Wesco Farms Ozs Daedra
Fallen Ash Scouts Oscar
L&D Scout
Orion Light Vant Huttenest
L&D April Lady
Flying W Farms Texas Bluebonnet
Flying W Farms Little Blue Boy
Ohios Tiny Tim
Ohio's Nellie Grey
Flying W Farms Fairflight
Wesco Farms Buena Baybee Blues
Grosshills Littlemans Anticipation
Lazy N Little Manr
Rowdy
NFCS Gypsy
Ayers Mini Red Man Jr
Ayers Mini Blue Jewel
West Coast Buena Callita
Kays Calico
Hobby Horses Full Moon
Pedigree generated by PedigreeQuery.com