Wesco Farms Ozs Monday Matinee
"Emmy"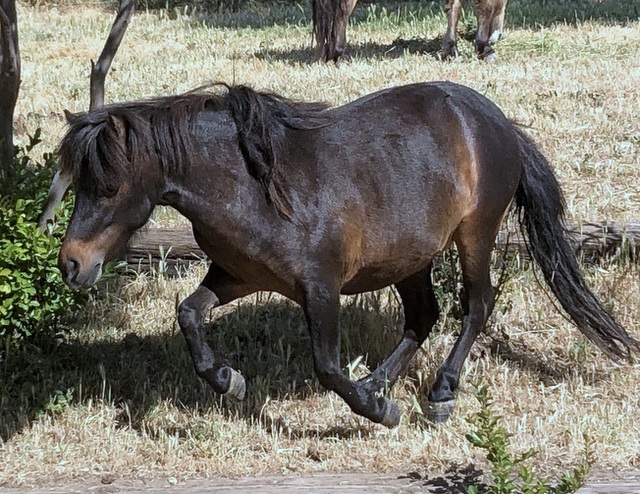 2018 AMHA/AMHR PQ tested.
* Negative for the four ACAN dwarf mutations via inheritance
33" Bay Mare

Sire: Fallen Ash Scouts Oscar x Dam: Wards Creek Extreme Dream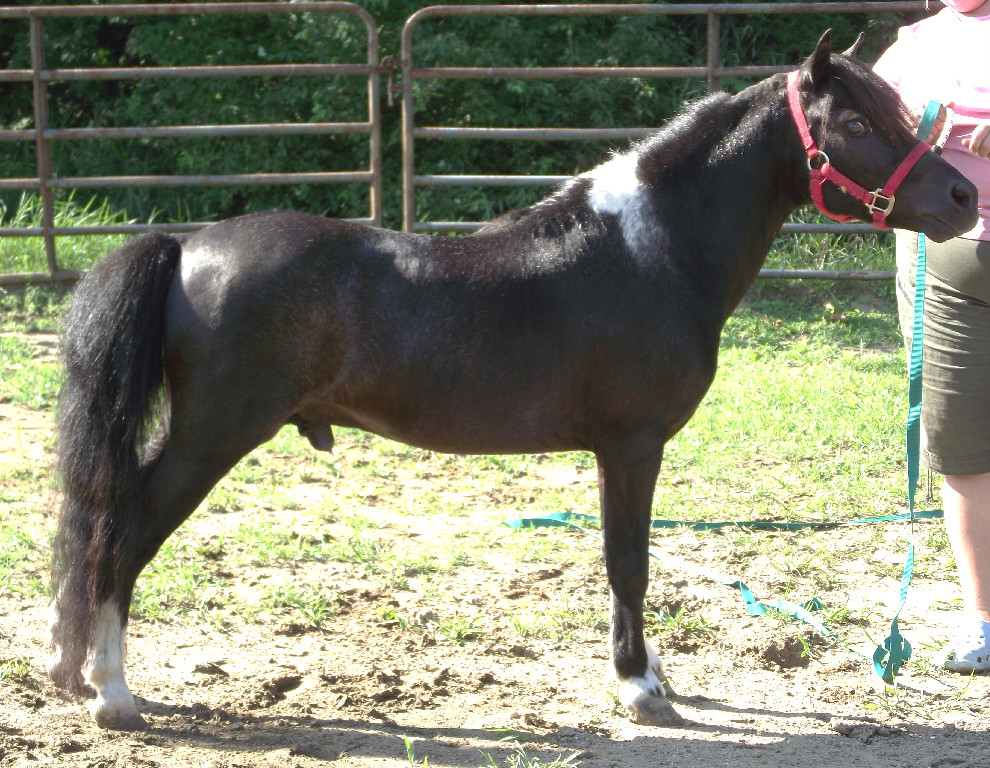 x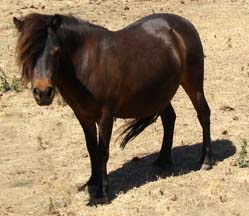 Emmy is a repeat breeding (full sibling to Wesco Farms Ozs Venetian Agenda). Both are gorgeous Minis and will be a cross we'll repeat in the future.

Emmy's parents have both tested N/N (Negative) for the four known ACAN Dwarf genes (D1, D2, D3, D4). She inherits their status and cannot pass those mutations to her foals.

New and not completely dried, but how pretty!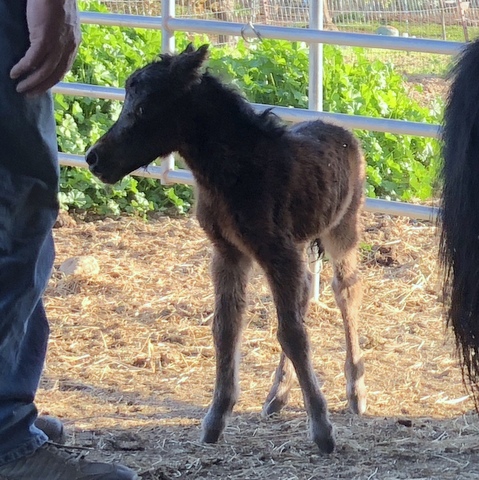 Our Breeding Philosophy
Wesco Farms has an unconventional breeding philosophy, in that we like a short foaling season (April foals ideally for our climate), and have chosen to NOT breed mares every year.

Our preference, is to put stallions to mares around May 1 and take them out May 31st for those April foals. Our stallions get a brief window - maybe one-two heat cycles depending on the mare. We're fine with a less than ideal cover rate, as we've dealt wit winter, summer and fall foals, April is our sweet spot!. We just don't want people to "assume" mares are at fault for what appears to be a sketchy foaling history as many mares do not get bred for a couple or three years depending on life circumstances; stallions chosen for that year; etc. AND rarely, do we breed a mare back after foaling.

We're including individual mare's breeding history below.
Please contact us! with any further questions or clarifications!


2022. Likely first year we'll consider breeding Emmy
2021. Technically old enough at three, we'll have to see how mature mentally/physically Emmy is or likely wait until 2022.
2020.We are not breeding this year. Next foals will be in 2022.
Emmy's pedigree
Wesco Farms Ozs Monday Matinee
Fallen Ash Scouts Oscar
L&D Scout
Orion Light Vant Huttenest
L&D April Lady
Flying W Farms Texas Bluebonnet
Flying W Farms Little Blue Boy
Ohios Tiny Tim
Ohio's Nellie Grey
Flying W Farms Fairflight
Wards Creek Extreme Dream
Glenn Stars Sun Dance
NFC Husselers Star
Glenss Jezabel
Lucky Four Grands Moonglow
Green Acres Blackberry Grand
Sweetwaters Overa II
Pedigree generated by PedigreeQuery.com
* Emmy's parents are both Negative for the four ACAN dwarf mutations, so she inherits that N/N status.