Wesco Farms Ozs Venetian Agenda
"Dixon"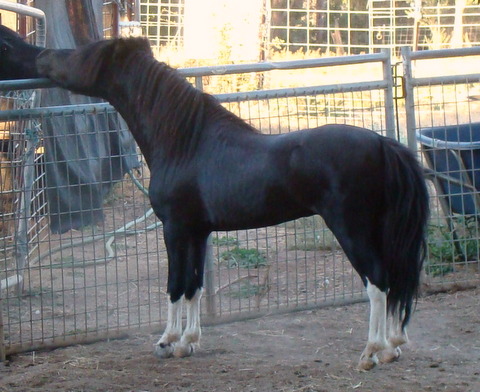 2014 AMHA/AMHR registered. DNA/PQ tested.
Black Pinto Stallion
N/N Negative for the known ACAN dwarf mutations
Sire: Fallen Ash Scouts Oscar x Dam: Wards Creek Extreme Dream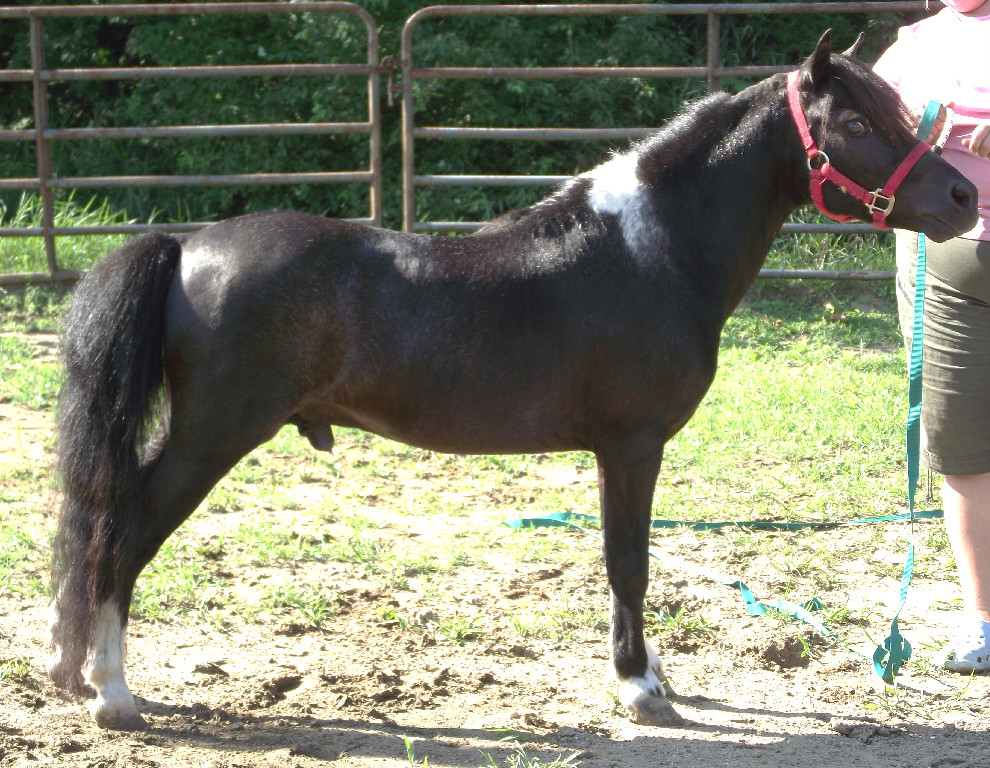 x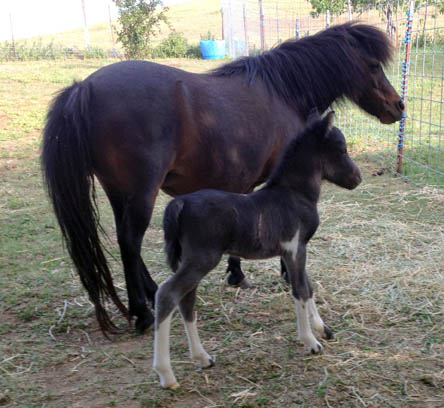 Dixon is a gorgeous, correct son of our stallion Oz (Fallen Ash Scouts Oscar, an L&D Scout son) out of a beautiful Glenn Star Sun Dance daughter. He has it all for a future herd sire and/or show prospect - pedigree, conformation and awesome looks!

We look at him and regret not getting him in the show ring. He has the looks, with a wonderful laid back personality.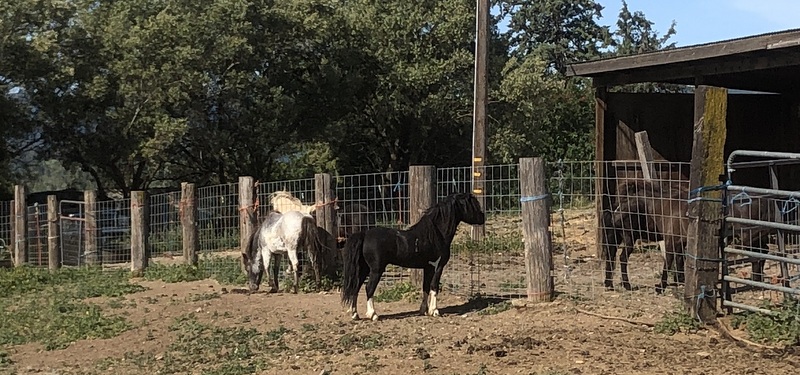 This is pasture condition for Dixon (May 2019). He's just a lovely Mini to look at and interact with!

For his first breeding season in 2019, we selected two experienced mares; Blessings (Wesco Farms Count Your Blessings) and Patsy (Wesco Farms Demons Checkered Past). We had hoped both mares would end up pregnant, but Patsy did her usual - no bueno! Patsy enjoys being spoiled more than having foals and has gone on to be a therapy Mini - attention she loves!

While Blessing did hers, and popped out a lovely filly! They're daughter is a gorgeous blue roan.
Wesco Farms VA My Little Chickadee "Birdie".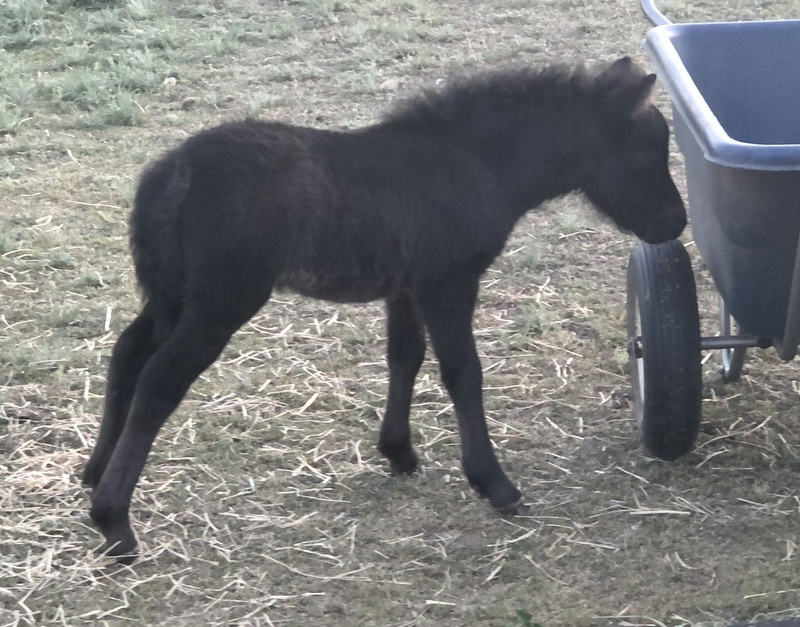 We didn't breed in 2020, so Dixon's next foals will be coming April 2022. He is quite the guy with the ladies - Day 1 Breeding Season 2021. This was about 10 minutes or less after meeting his ladies - off he went with the harem in tow!
(left to right > Gemini, Diva, Trinket, Blessings and Dixon)

Dixon being Dixon - handsome!
Short video of Dixon (we're still practicing to get good video of the gang.)