Wesco Farms LM Buena Baybee Blues
"Baybee"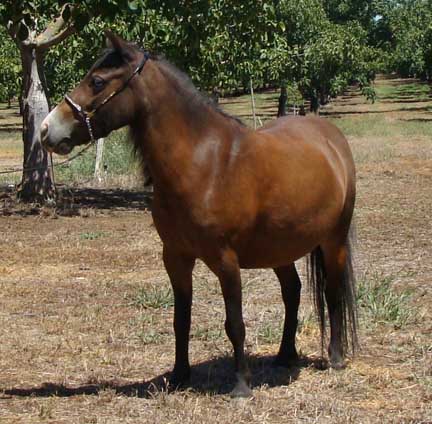 2006 AMHA /AMHR DNA PQ 33.75" Bay Mare
Sire: Grosshills Littlemans Anticipation x Dam: West Coast Buena Callita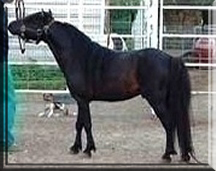 x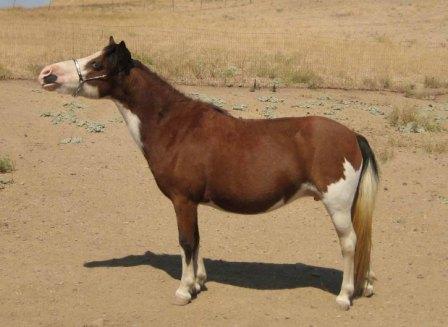 Baybee is a beautiful leggy daughter out of one of our matriarch mares, Callita that passed away in 2014. Baybee sire is a Rowdy grandson, Grosshills Littlemana Anticipation. She is a even tempered, pretty mare, with excellent movement she passed to her foals. She's proven to be an excellent dam as well.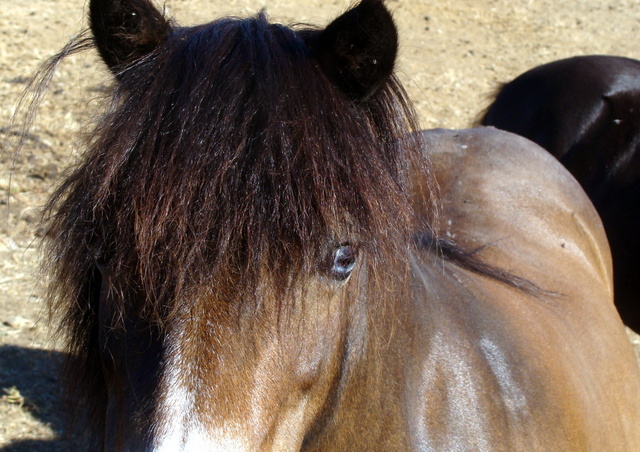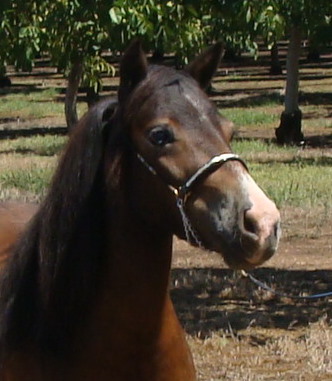 Baybee's two foals, Wesco Famrs World Cup Chaos sired by Wesco Farms Rohans Echo ET and Wesco Farms Ozs Daedra, sired by Fallen Ash Scouts Oscar.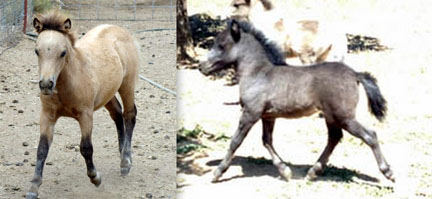 Baybee as a yearling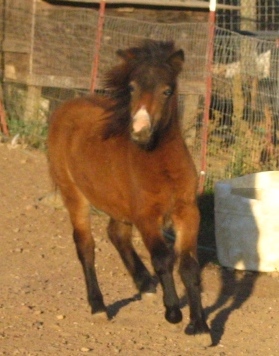 Wesco Farms has an unconventional breeding philosophy, in that we like a short foaling season (April foals ideally for our climate), and have chosen to NOT breed mares every year.

Therefore we breed in May. Usually we try to put stallions to mares around the first week of May and take them out May 31st-ish for those April foals! So our stallions get one, maybe two, potential heat cycles at the max. We're fine with that, but don't want people to "assume" mares are at fault for what appears to be a sketchy foaling history.

Many mares do not get bred for a couple or three years depending on life circumstances; stallions chosen for that year; etc. AND rarely, if ever, do we breed a mare back after foaling.

So, we're going to start including mare breeding histories on the individual sale horse's page. Please contact us! with any further questions or clarifications!

2018. Bred to WCR Top Cop for 2019.
2017. Bred to Wesco Farms Buckerowdyroo. Open.
2016. Bred to WCR Top Cop. Open.
2015. Bred to Fallen Ash Scouts Oscar. Open.
2014. Not bred.
2013. Bred to Fallen Ash Scouts Oscar resulting in black filly, Wesco Farms Ozs Daedra in 2014.
2012. No breeding here.
2011. Pastured with Bells Hollywood Heartbreaker, open.
2010. Not bred
2009. Fence jumping Wesco Farms Rohans Echo ET resulted in buckskin colt, Wesco Farms World Cup Chaos in 2010.
Baybee's pedigree
Wesco Farms LM Buena Baybee Blues
Grosshills Littlemans Anticipation
Lazy N Little Man
Rowdy
Kewpies Sun
NFCS Gypsy
Ayers Mini Red Man JR
Ayers Mini Red Man
Mini Red Fox
Ayers Mini Blue Jewel
Ayers Mini Red Man Jr
Ayers Mini Red Man
Mini Red Fox
Ayers Mini Blue Baby
Ayers Mini Red Man
West Coast Buena Callita
Kays Calico
Kays Mustang
Goforth Little Pistol
Kays Breeze
Hobby Horses Full Moon
Hobby Horses Patches
Little Englands Lord Cupido
Dell Teras Moon Man
Dell Teras Maude
Little Englands Lady Jessica
Dell Teras Dr Sphinx
Dell Teras Betty Lou
Hobby Horses Betty
Pedigree generated by PedigreeQuery.com